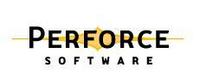 There's a lot of evidence that suggests professional satisfaction and happiness is non-monetary
Alameda, Calif. (Vocus) April 2, 2010
Alameda-based Perforce Software, a leading software development toolmaker, is a finalist in the San Francisco Business Times and the San Jose/Silicon Valley Business Journal's Best Places to Work. This is Perforce's 3rd consecutive nomination and since last year's competition, the company has grown and is now in the 101-500 employee category.
"Our workplace is dynamic and constantly evolving," explained Allison Banks, Perforce Software's director of human resources. "We work to create an environment that brings out the best in people— a workplace that motivates people to constantly do better, to avoid stagnation, and to have a chance to blossom."
"There's a lot of evidence that suggests professional satisfaction and happiness is non-monetary," said Banks. "While our staff is well-rewarded, we understand it is equally important to provide satisfying work, close relationships and opportunities to live a fulfilling life."
Perforce promotes internal culture of feedback
Perforce is currently focusing on developing an internal culture of productive and positive feedback. Human resource experts believe that valuing and encouraging feedback helps employees succeed and employers retain their top performers.
According to Perforce Vice President Kathy Baldanza, "Our goal is to train all employees at every level and encourage feedback in every direction: between peers, manager to employee, employee to manager, as well as employee to Director and VP."
Perforce is hiring
Perforce is looking to add to its talented team of people. Currently there are positions available in Alameda, the United Kingdom and British Columbia. For more information on careers available at Perforce, visit: http://www.perforce.com/perforce/jobs.html.
About Perforce Software
Founded in 1995, Perforce Software Inc. develops, markets and supports Perforce, the Fast Software Configuration Management System. Perforce Software is headquartered in Alameda, Calif., and sells worldwide. The company has international operations in Europe, Japan and Australia. In addition to application software companies, Perforce customers represent a broad range of industries including game development, electronics, healthcare, and financial services.
Media Contact
Sheri Aguirre
Perforce Software
+1-503-673-0213
sheri(at)perforce(dot)com
# # #