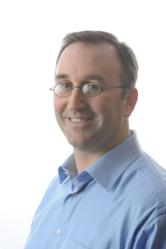 When it comes to energy and energy-intensive assets, Solomon Associates has unique insight on a plant's value or a project's potential because we have access to a library of real-world operating data from hundreds of facilities in every corner of the globe
Dallas (Vocus/PRWEB) March 17, 2011
Oil companies are selling more refineries than at any time in history, often for much less than their purchase prices just a few years ago -- but are these refineries really bargains? Power generation and renewable energy are attracting interest from a wide range of investors -- but when is the best time to strike, and at what price?
Solomon Associates Transaction Services helps clients do their homework before making a strategic acquisition or investment.
"When it comes to energy and energy-intensive assets, Solomon Associates has unique insight on a plant's value or a project's potential, because we have access to a library of real-world operating data from hundreds of facilities in every corner of the globe," said Eric Tiffany, vice president of transaction services for Solomon Associates. "This data is the starting point for a due diligence process that is second to none. And in the current acquisition environment, it's more important than ever to make well thought-out decisions."
Solomon Associates Transaction Services provides pre-acquisition, transaction, and post-acquisition support for existing facilities, as well as consulting services for investment in new facilities.
Solomon Associates services for the acquisition of existing facilities include:

Site visits, including equipment and facility inspections and management interviews
Electronic data room review
Review/benchmarking of plant performance
Review of O&M budgets/financial performance
Review of financial models and assumptions
Identification of risks and opportunities
Preparation of information requests to clarify gaps or discrepancies in documentation
Solomon Associates services for investment in new facilities include:

New technology evaluations
Development of performance targets for margins, operations, energy efficiency, carbon emissions, maintenance and more
Organizational design advice
Development of O&M budgets
Review of financial models and assumptions
Best-practices evaluation of developer's project plan
Benchmarking new plant design against existing plants
"With refining and power generation facilities, the long-term success of an acquisition or investment often hinges on the due diligence process that precedes it," said Dale Emanuel, president of Solomon Associates. "That's why it pays to work with a partner like Solomon Associates, which has in-depth knowledge of what top-performing facilities look like, based on decades of benchmarking the operations of hundreds of plants around the world."
Interested companies may learn more about Solomon Associates Transaction Services by visiting solomononline.com/transaction-services or by contacting Eric Tiffany at (972) 739-1703 or eric.tiffany (at) solomononline.com.
About Solomon Associates
Based in Dallas, HSB Solomon Associates LLC is the world's leading performance improvement company for energy companies seeking to identify and close gaps in operational performance. Combining proven, patented methodologies with objective data analysis, and led by a team steeped in hands-on operational experience, Solomon Associates consistently helps clients with energy-intensive assets achieve greater efficiencies, enhanced reliability, and improved margins. Solomon Associates is part of HSB Group, Inc. To learn more about Solomon Associates, visit http://www.solomononline.com.
###