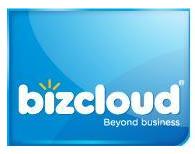 San Francisco, CA (PRWEB) November 09, 2011
BizCloud®, a leading cloud technology solutions provider, offers tips on effectively monitoring the servers and performance of cloud hosted applications.
IT professionals of all types are familiar with the trials and travails of traditionally hosted web applications. After decades of use, all but the most junior of technicians understand at least the basic interplay of traditional system and network hardware (read: CPUs, RAM, hard drives, routers, switches, etc.). However, as the cloud grows more ubiquitous, many tech companies find themselves scrambling to adapt. IT companies and other businesses that rely on cloud hosted applications experience a unique set of challenges.
Fortunately, several development houses have stepped up to the plate and offered real solutions for dealing with a cloud based network and hosting infrastructure. Companies like New Relic are now deploying powerful application performance management and server monitoring tools focused specifically on cloud hosted applications. Thanks to them, low cost SaaS and IaaS solutions are growing ever more attractive to both SMBs and enterprise level corporations.
Essential Tips for Implementing Server and Performance Monitoring Best Practices:

Take advantage of SaaS server monitoring tools. For developers and engineers to create and maintain quality products, both need to have an intimate understanding of the server architecture and performance on which their software is running. Server monitoring tools, such as the one just released by New Relic, offer a deep level of insight into how cloud-based applications interact with servers and affect CPU, memory, and network (whether virtual or physical) performance. When looking for a server monitoring vendor, be sure to ask questions and find a monitoring tool that allows you to drill down from a specific application performance issue to the underlying system-level cause.
Monitor end-user experience. Now that the ability exists to deploy real user monitoring (RUM), there's really no reason not to. Real user monitoring gives companies insight into what's happening on their customers' client side applications (usually a browser). RUM provides valuable information about the number and processing time of browser queries and what that translates to in terms of actual user experience. Given customers' expectations of a "magical" cloud, development companies cannot risk ignoring this technology.
Implement a robust application performance management (APM) tool. Look at any successful cloud hosted application development project, and you will almost definitely see a strong underlying APM architecture. An effective APM tool lets developers monitor the performance of both customer-facing and underlying service-level applications. For companies deploying applications on the public cloud through services like Amazon Web Services, APM tools are indispensible. Why? Because server resources are money, and effective, easy-to-use APM tools allow developers to create and deliver optimized cloud hosted applications much more efficiently.
Implement a proactive OS monitoring and response tool. The performance of cloud hosted application can be dramatically reduced by underlying issues with the host's operating system. OS monitoring and response tools that automatically identify, terminate, and restart troublesome host processes are cheap enough that there is no excuse for not investing in this technology.
Create a schedule for operating system patching. Some companies operate from a, "If it ain't broke, don't fix it," mentality, but adopting such an approach is tantamount to asking something to break. Companies release operating system patches and updates for a reason. Don't ignore them.
Treat databases just like you would operating systems. The same rules for monitoring, patching, and updating operating systems apply for maintaining a company's key database infrastructure. Remember that most cloud hosted applications rely on one or more underlying databases. Companies ignore database monitoring and maintenance at their peril.
About BizCloud®
Based in San Francisco, California, with offices in Europe and Asia, BizCloud® focuses on technology and cloud innovations that assist businesses with Sales, Marketing, Operations and Engineering solutions customized to individual business needs. BizCloud® has mastered the art of integrated delivery alliances of cloud computing infrastructure, BPM platforms, business applications and service delivery organizations to deliver large, inclusive customer outcomes for business owners. BizCloud® utilizes the latest breed of Infrastructure as a Service (IaaS) and Software as a Service (SaaS) products to pass on tremendous value to clients. BizCloud is a registered trademark.
About New Relic
New Relic, Inc. is the all-in-one web application performance management provider for the cloud and the datacenter. Its SaaS solution, which combines real user monitoring, application monitoring, and availability monitoring in a single solution built from the ground up, changes the way developers and operations teams manage web application performance in real-time. More than 12,000 organizations use New Relic to optimize over 6 billion transactions in production each day. New Relic also partners with leading cloud management, platform and hosting vendors to provide their customers with instant visibility into the performance of deployed applications. New Relic is a private company headquartered in San Francisco, Ca. New Relic is a registered trademark of New Relic, Inc. To learn more, visit http://www.newrelic.com.
###