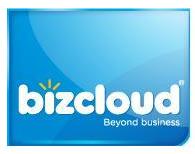 San Francisco, CA (PRWEB) November 13, 2011
Despite claims that "mobile" is the new dot com boom, many companies have yet to get the message. Even though industry behemoths (like Google) are chiming in and pushing advertisers and retailers to "build for mobile," droves of popular ecommerce sites are still serving Flash-laden, image-intensive, generally cluttered websites to their smart phone and mobile Web users. Some of them have "Buy" buttons so small that touch screen users can barely even click on them.
As for the companies that have responded to the mobile craze, their implementation of mobile optimized pages often falls short. To wit, a 2011 survey of mobile Web users and websites found that a full 77% of large companies' mobile "optimized" sites take more than 5 seconds to load. Five seconds? That's a near-eternity in cyberspace. Consider the lost advertising revenue alone, let alone missed sales, as impatient mobile users ignore ads in their hurry to find real content.
So what's an ecommerce company to do that's hoping to give their mobile site a much needed refresh? While individual companies' needs vary depending on their particular industry and niche, nearly every mobile e-commerce site can benefit from this list of tips:

Focus on—and predict—what's most important. Prioritization can be hard, especially with ecommerce sites that sport broad offerings, but it's still critical. Savvy ecommerce sites take advantage of cookies, relational databases, customer history, and other analytics to predict and display what's likely most important to customers. Here's an obvious example of this principle: If every time a customer visits your site, he's looking to buy a pair of shoes, then the first thing he sees when he visits should be men's shoes on special.
Use application performance management (APM) tools. If they're not already familiar with them, introduce your developers to the latest and greatest APM tools. We prefer Software as a Service (SaaS) tools, like the ones offered by New Relic, due to their cost-effectiveness and ease of implementation. A strong APM tool will allow your developers to test and monitor your site or Web app to ensure that it meets performance objectives for all browsers and platforms.
Ensure that your Web app's host has sufficient resources. With the growing popularity of cloud hosted Web applications, many companies are ceding a certain level of control over (along with useful information about) their servers and host environments. Fortunately, this doesn't have to be the case. Companies can use server monitoring tools (like the one packaged with New Relic's above APM solution) to gain valuable insight into how server resource availability affects the performance of their Web apps. With accurate information, engineers will know what adjustments need to be made.
Develop separately for major browsers. Even though traditional Web apps are usually developed to support as broad of a browser base as possible, the opposite is true (or at least should be) for mobile sites and apps. With a little snippet of JavaScript, developers can tell browsers which version of a site or app to load. Take advantage of this feature to serve up as little data as necessary to mobile users. Remember: the less data transmitted, the faster the load time.
Put functionality before style. It doesn't matter how pretty your ecommerce site is if it's difficult for shoppers to buy something. Create simple, intuitive menus that allow customers to find what they're looking for. There's little advantage to mobile sites in which customers can become lost. Mobile users are much less likely than retail shoppers to meander about and make several unplanned purchases.
Preserve whitespace (and respect mobile device screen size). This simple but effective rule is so often overlooked. A cluttered visual space can easily overwhelm customers and prompt them to take their business elsewhere. Also, choose a background color other than white at your own peril. White usually offers the best and gentlest contrast for the varied colors and shapes of most products offered on ecommerce sites.
About BizCloud®
Based in San Francisco, California, with offices in Europe and Asia, BizCloud® (http://BizCloud.net) focuses on technology and cloud innovations that assist businesses with Sales, Marketing, Operations and Engineering solutions customized to individual business needs. BizCloud® has mastered the art of integrated delivery alliances of cloud computing infrastructure, BPM platforms, business applications and service delivery organizations to deliver large, inclusive customer outcomes for business owners. BizCloud® utilizes the latest breed of Infrastructure as a Service (IaaS) and Software as a Service (SaaS) products to pass on tremendous value to clients. BizCloud is a registered trademark.
About New Relic
New Relic, Inc. is the all-in-one web application performance management provider for the cloud and the datacenter. Its SaaS solution, which combines real user monitoring, application monitoring, and availability monitoring in a single solution built from the ground up, changes the way developers and operations teams manage web application performance in real-time. More than 12,000 organizations use New Relic to optimize over 6 billion transactions in production each day. New Relic also partners with leading cloud management, platform and hosting vendors to provide their customers with instant visibility into the performance of deployed applications. New Relic is a private company headquartered in San Francisco, CA. New Relic is a registered trademark of New Relic, Inc. To learn more, visit http://www.newrelic.com.
###