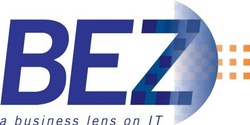 We value our long term relationship with BEZ and their performance management tool in helping our customers optimize their Teradata investment
BOSTON (PRWEB) May 13, 2008
Data warehouses have emerged as major drivers of Business Intelligence (BI), and subsequently business performance, but they serve many masters. The increasing number, types and mix of workloads threaten data warehouse performance and throughput that various groups within a company depend on to help make better business decisions.
BEZVision gathers and aggregates existing performance data from Teradata DBQL into workloads and stores them in a Performance Management Database (PMDB) that BEZ refers to as the Consolidated Performance Warehouse. Analytic models are created which approximate each workload's unique performance characteristics. These models can then predict how workloads will perform with regard to response time, throughput and utilization from hours to years in advance. Prediction models can warn you of potential service breeches in the future, what the causes are, what you can do about them and then test possible solutions before committing resources. By varying parameters of the models, you can ask "what-if" questions that provide the ability to adapt to change while minimizing outages and slowdowns.
"Applying BI solutions to business data has emerged as one of the major tools available for businesses to gain insight into their operations, plan more effectively and focus assets for the best possible outcome for the company," said Dan Haley, President and CEO of BEZ Systems. "In an analogous way, BEZ offers "BI for IT", applying analytics and modeling technology to IT performance data to achieve that same end - running IT as a business."
According to Donald Feinberg, Gartner VP and Distinguished Analyst, "Gartner believes that the analysis and correlation of performance related data is critical for IT organizations to move from simply reacting to problems to becoming proactive and beyond to being predictive. Only with deep correlation can IT move to proactive capabilities. And only with broad analytics can IT move to becoming truly predictable."
"We value our long term relationship with BEZ and their performance management tool in helping our customers optimize their Teradata investment," said Randy S. Lea, Vice President of Products and Services Marketing at Teradata. "Data warehousing is a very dynamic environment and with BEZVision, customers have a predictive tool to help forecast future impact based on both recent activity and anticipated changes to that activity. BEZ tools are very valuable in proactively addressing performance improvement opportunities and very useful in developing future upgrade plans."
BEZ software is built using a service-oriented architecture and can process data from multiple existing performance data gathering agents and repositories. In addition to using data from Teradata systems, BEZVision utilizes additional data sources from other platforms including Oracle 10g Grid Control Repository, Precise i3 Performance Repository, CA/Wily Introscope and HP OpenView.
About BEZ Systems (View the BEZ 2 Minute Explainer)
Since 1993, BEZ Systems has been applying advanced analytics and modeling technology to IT performance issues. Analytics aggregate current and historic performance data into meaningful business workloads and modeling provides IT management with historic, current and over-the-horizon views of workload service levels. The results provide IT decision-makers with the time and information to make informed business decisions, deploy resources more efficiently, and ensure that service delivery to the business is insulated from the chaotic effects of constant change.
MULTIMEDIA GALLERY http://www.businesswire.com/cgi-bin/mmg.cgi?eid=5684018