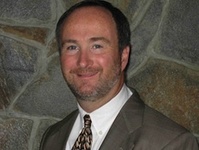 The result is a Hospital Performance Improvement Toolkit that can be deployed quickly, with or without a full EMR solution in place, at a fraction of the cost.
San Francisco, CA (PRWEB) May 21, 2010
Performance Clinical Systems (http://www.performanceclinical.com), formerly Stepping Stone Clinical Systems, today named Brian O'Neill as CEO. Mr. O'Neill is a seasoned executive with a track record of successfully growing technology and healthcare information companies. He joins Performance Clinical at a critical time when hospitals and physicians must meet increasingly stringent targets for quality, safety and value delivered. Mr. O'Neill brings a customer-focused approach for leading the company to leverage its core technologies with timely and effective solutions for addressing these critical needs.
"Healthcare organizations universally recognize that evidence-based best practice leads to better outcomes. Unfortunately, as busy providers constantly strive to deliver the best care, they are often unable to incorporate this knowledge into their own practices in a practical way. Our physician-designed approach lets them focus on superlative care without being hampered by complex, intrusive technologies," said Mr. O'Neill.
"As importantly, unlike more complex and expensive HIT systems, our flagship application, SmartOrders (TM), is browser-based and does not require a 'big bang' workflow cutover. Rollout can occur at a gradual pace, custom-fit for each hospital, and launching with as few as one or two key physicians or admitting groups in a matter of weeks. The result is a Hospital Performance Improvement Toolkit that can be deployed quickly with or without a full EMR solution in place at a fraction of the cost," Mr. O'Neill noted.
For the past five years, Performance Clinical's approach has proven popular and rapidly adopted among physician users—crucial to any solution's success—for two reasons: First, SmartOrders is minimally disruptive to existing workflows, enabling quick integration without a lot of change management overhead. Second, SmartOrders is MD-designed (by company co-founder and chief scientist, Chris Johnson, MD, MPH), so physician users are treated to an experience that reflects how they intuitively approach each step of the order-writing process. The short learning curve translates into training that clocks in at less than 15 minutes per user.
"With the challenges posed by healthcare reform and 'meaningful use' requirements, as well as the arrival of new models for care delivery which are driving hospital performance strategies such as accountable care organizations and bundled payments, the unique dynamic feedback loop in our platform provides a key component to optimize care and performance. Performance Clinical is focused on enabling hospitals to quickly, often instantly, make significant improvements in many care delivery scenarios," notes company chairman and co-founder, Jeremy Nobel, MD, MPH.
"Administrators and quality managers pursuing improvement goals can go from dashboard to detail views as they dissect content relevance and individual physician usage patterns. We find this of particular interest to key stakeholders charged with optimizing clinical performance, and we're delighted Brian is on board to thread the intricacies of that strategic direction across our market segments," Dr. Nobel added.
About Performance Clinical Systems
Performance Clinical Systems is a healthcare technology company based in San Francisco, California and Boston, Massachusetts. Its flagship application, SmartOrders, is an "advanced order set management system" that adds precision and consistency to evidence-based medicine, provides dynamic decision support directly at the point of care, and gathers essential data for advanced analytics and quality improvement. The company's solutions are attractive to key stakeholders because they are quickly embraced by end-users, deployed rapidly (within weeks, not months), are a fraction the cost of enterprise-wide HIT systems, and contribute significantly to a hospitals ability to meet "meaningful use" requirements.
The SmartOrders application, with its modular configuration and browser-based interface, is powerful in its simplicity, highly scalable, supports virtually any content source, and works within virtually any technical infrastructure.
Performance Clinical's customers include hospitals, health systems and health plans. Chris Johnson, MD, MPH and Jeremy Nobel, MD, MPH founded the privately held company in 2004.
# # #