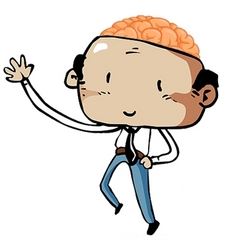 (PRWEB) December 8, 2010
New company, Performance Horizon Group, is launching Performance Mash, a partner management system, and Leadsbox, a lead generation network enabler and processing service, which will offer digital agencies and merchants the potential to change their online activity in a ground breaking way.
Performance Horizon Group Ltd offers a unique set of products and services. The company has been formed by Malcolm Cowley and Paul Fellows, two of the team who helped to found buy.at, the global affiliate network, which sold to AOL in early 2008 for $125 million.
With an HQ in Boldon, near Newcastle, the company has set out with a 12-strong team of experts and has recently secured investment from venture capital company, DN Capital.
Malcolm, an authority on affiliate marketing, and technology expert Paul, are leading a team who have developed a number of tools that will break the mold of how online performance marketing is managed and reported.
Offering previously unseen campaign management, Performance Mash will enable online operators to work with their partners more closely than ever before. Performance Mash delivers a reporting structure geared for agencies, merchants and partners in both the UK and the United States.
Performance Horizon Group is also developing LeadsBox, which enables lead generation exclusively through high quality publishers thanks to a new stringent filtering system and lead transparency available through its specialized email network service.
CEO Malcolm said:
"Technology has moved on and so have agency attitudes to managing the performance sector for their clients. PHG is perfectly positioned to play the role of a supportive technology partner who fulfills their need to have more accountability, transparency and control of performance partners across affiliate/email/leadgen. Legacy systems just aren't cutting it anymore and the market is ready for some innovation. DN is a great team to have behind us backing our vision."
"Our products are designed to benefit the end user, and put the power in the hands of the merchants and digital agencies. With our experience and the strong team we have behind us, we are launching in the perfect position to hit the ground running from day one. It's great to be back! "
Five of the Performance Mash team are based in the North East, with a further two specialists in London, three across Europe and two more in the USA. COO Paul predicts the team will rapidly expand in the first year.
In Paul's words:
"We have a first class team in place to launch Performance Mash, including Matthew Bailey the ex chair of the IAB affiliate marketing council, but as the sales team step up the pace across the UK and the USA, we are going to grow rapidly. We see the products catching the attention of companies across the rest of Europe and then other territories very quickly. We expect we will need to at least double manpower within the first year."
More information on the company and the products is available on http://www.performancehorizon.com