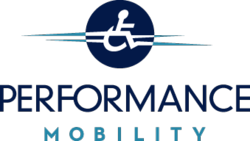 Denver, CO (PRWEB) June 27, 2012
Performance Mobility was a proud sponsor of the 2012 People to Know event, supporting The Chanda Plan Foundation and their long-term mission to provide aid and pain solutions for individuals with physical disabilities.
The 2012 People to Know event was held April 19, 2012 at the EXDO Event Center in Denver, Colorado. The event was emceed by Skip Lackey, and featured Aron Ralston as the keynote speaker. Ralston was the subject of the film 127 Hours, detailing his harrowing experience after being trapped by an 800-pound boulder while hiking alone in a Utah canyon. Ralston spent five days trapped alone, suffering from exposure and was only able to free himself by amputating his own arm with a dull knife. He then had to rappel down a 65-foot cliff and hike six miles before he was rescued.
The event was held to raise awareness and drive support for alternative solutions in pain management for individuals with physical disabilities. Performance Mobility is proud to have been a sponsor for this event over the years, and looks forward to many more years of sponsorship and helping promote alternative solutions for those in need.
The Chanda Plan Foundation was created by Chanda Hinton, with the mission to "improve the quality of life for people with physical disabilities through education and programs to access integrative therapies." Ms. Hinton knows firsthand the challenges faced by individuals with physical disabilities, after suffering a spinal cord injury that left her suffering with compromised health. Ms. Hinton was encouraged to participate in integrative therapies including holistic nutrition, acupuncture and massage therapy. After finding the immense benefits offered by these therapies, Ms. Hinton decided to encourage others to pursue them.
Performance Mobility is proud to be a friend to Chanda Hinton and her Foundation, and remains dedicated to helping promote and sponsor The Chanda Plan Foundation and events such as the 2012 People to Know event.
To find out more about Performance Mobility, wheelchair vans or modern mobility equipment, visit http://www.PerformanceMobility.com.
About Performance Mobility: Performance Mobility offers individuals with physical disabilities access to modern handicap vans, mobility equipment and innovative solutions to enhance their quality of life, and regain their freedom and independence.