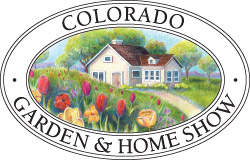 Denver, CO (PRWEB) February 17, 2012
The Colorado Garden & Home Show is an event that Performance Mobility has participated in for the past 5 years. Garden enthusiasts and flock to the yearly garden show presented by the Colorado Garden & Home Show. Those who attend the nine-day event have the opportunity to view an acre of exquisitely landscape gardens, learn the latest landscaping ideas, talk to professional home improvement and landscaping experts, attend educational seminars, landscaping demonstrations, showcase exhibits, and much more. New exhibits are introduced every year.
Performance Mobility representatives will be at Booth 2039 featuring the brand new 2012 Honda Odyssey with a full automatic in-floor ramp conversion by Vantage Mobility International (VMI). Another must see vehicle is the handicap accessible 4WD Chevrolet Silverado pick-up truck by GoShichi. This is a really unique truck and something quite new on the market. Mobility Advisors will be there every day so come down to the Colorado Convention Center to see the latest high quality accessible conversions.
Along with a chance to meet Performance Mobility staff and see these great handicap vehicles, money raised from the annual show has also supported projects such as school landscaping, related educational programs, community gardens, and more. Notable projects that received financial support from the Colorado Garden & Home Show include the Craig Hospital for patients with spinal cord and brain injuries, the Historic Rose Garden, the Betty Ford Alpine Gardens in Vail, the Hudson Gardens in Littleton, Western Colorado Botanical Society's "Weddle Native Colorado Garden" in Grand Junction, and a variety of projects at The Denver Botanic Gardens.
The Colorado Garden and Home Show continues through February 19. Stop by the Performance Mobility booth to check out a 2012 Honda Odyssey with the VMI in-floor ramp conversion and the accessible GoShichi Pick-Up Truck.
About Performance Mobility: Performance Mobility provides sales, service and rental of wheelchair accessible vans, scooter and wheelchair lifts, hand controls and other adaptive driving equipment. Performance Mobility is committed to serving the community with exceptional customer service and the highest quality, safest products available for transporting individuals with limited mobility. Performance Mobility serves Colorado, Wyoming, Oregon and Washington states from locations in Denver, Colorado, Colorado Springs, Colorado and Portland, Oregon.
###