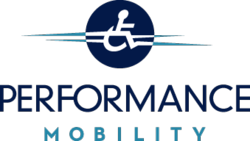 Denver, CO (PRWEB) April 12, 2013
The Veterans Star Spangled Salute Wheelchair Van Giveaway contest is an exciting new way Vantage Mobility International (VMI) is giving back to the veterans who have sacrificed so much for America. Through the contest, VMI is saying thank you to these veterans by giving away a brand new 2013 Toyota Sienna SE complete with a VMI Northstar Conversion. The national contest, also sponsored by Toyota Motor Sales USA, is part of VMI's Operation Independence, a program aimed at informing disabled veterans about federal grants supporting their mobility options.
The Toyota Sienna model that is being given away is one of the most sought-after wheelchair accessible vehicles on the market. It comes complete with everything from the Acess360 power in-floor conversion to a one-touch remote. With 9" more floor space than any previous Toyota, the Sienna combines comfort and functionality to compose the perfect driving experience.
All disabled US Veterans are eligible to win this vehicle by entering the online drawing from March 13, 2013 to November 10, 2013. One entry is allowed per person. The entry submission involves answering a few short questions and one response to the question: "What would you use the Toyota Northstar for, should you win this drawing?" The winner will be randomly drawn and announced on Veteran's Day, November 11, 2013. More information as well as the entry form is available at http://events.r20.constantcontact.com/register/event?oeidk=a07e6vqbzvpa7451ee0&llr=mrchcpbab.
Join Performance Mobility in saying thank you to our veterans by entering the contest or recommending it to someone in your life who is eligible. If you have any questions or are interested in the Toyota Sienna Northstar conversion or any of the numerous other mobility services offered by Performance Mobility, do not hesitate to contact us today!
About Performance Mobility: Performance Mobility is a leading provider of new and used wheelchair accessible vans, wheelchair rental vans, hand controls, high tech driving equipment and specialized mobility seating for individuals with limited mobility. Performance Mobility has over 24 years of continuous operation with service to the disabled community, providing sales and service of new and pre-owned wheelchair accessible vans, wheelchair van rentals, scooter lifts, specialized seating, hand controls and other products to facilitate transportation for individuals with mobility challenges.