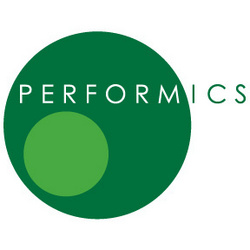 2009 Online Buyer Economic Trends Study.
Chicago, IL (Vocus) October 13, 2009
Performics (http://www.performics.com ), the performance marketing expert inside Publicis Groupe's VivaKi Nerve Center, today released its sixth month of consumer behavior findings from its "2009 Online Buyer Economic Trends Study."
With the holiday season approaching, Performics surveyed consumers about their holiday spending plans for 2009 in light of this year's economic climate. Of those who do the winter holiday shopping, 29 percent of respondents will be starting earlier this year than last year. In fact, as of mid-September, nearly one in five respondents had already started their winter holiday shopping.
Given the past year's difficult economic conditions, 60 percent of respondents plan to spend less this holiday season than last year, with 30 percent planning to spend the same and only six percent planning to spend more. The September survey also revealed specific ways in which consumers plan to cut back on holiday spending:

Nearly three-quarters of those spending less on holiday shopping this year plan on purchasing fewer items overall
Two-thirds of holiday shoppers will not be buying gifts this year for someone they have bought gifts for in past years
Friends, co-workers and extended family top categories of those who won't be receiving gifts like they have in years prior
"Consumers have been more cautious throughout the recession, so it's not surprising that those behaviors will extend into the upcoming winter holiday season," said Michael Kahn, SVP of Marketing at Performics. "It is interesting to note that instead of spending a little less per item while buying for the same group of people as in years past, many consumers plan to eliminate gifts for some people altogether."
The study also uncovered significant gender-related differences in winter holiday shopping plans:

Thirty-five percent of women but only 19 percent of men will start shopping earlier this year
Two thirds (66 percent) of women plan to spend less this year than last year, but less than half (48 percent) of men reported the same intentions to cut back spending
Thirty-seven percent of women said they would not be buying gifts for friends, co-workers or extended family; 21-26 percent of men said the same about these three groups
"Marketers can adjust holiday strategies to better capitalize on opportunities in light of these findings, including the gender differences," notes Kahn. "Although both genders plan to cut back spending, women seem more determined to do so and more likely to start shopping earlier. Value-based promotions such as conditional free shipping and low price guarantees could prove effective throughout the season, but retailers may improve results by targeting women earlier in the season and expanding efforts to reach men later."
Aside from specific winter holiday shopping plans, the study again inquired about consumers' overall economic sentiment. Consistent through six months of this study, about half of the respondents think their current household economic situation is worse this year compared to their situation a year ago. Also consistent across six months of fielding, cutting back spending on non-essentials and falling income are the primary reasons why respondents expect to spend less this year.
Performics commissioned ROI Research to conduct this survey and monthly surveys from April through December 2009. The September survey was conducted over a two-day period among 300 consumers who have made an online purchase in the past six months. The study collects consumer data each month to track and document changes in consumers' attitudes and behaviors in light of the current economy and includes additional topical questions with each monthly survey. Specifically, the research tracks the ongoing impact of the recession on online purchases and shifts in the use of the channel.
For complimentary copies of the complete September findings, please contact Addie Reed at: areed (at) preturn.com.
About Performics:
Performics provides search and performance marketing solutions to more than 125 of the world's top brands.
Methodically innovative, we use the digital building blocks of search to create future-forward media opportunities designed to acquire and convert consumers. We help shape how consumers engage with advertisers online; we are impassioned visionaries who use structured approaches to anticipate and generate new brand experiences and leverage those events to drive ROI.
Headquartered in Chicago with offices around the world, Performics is the performance marketing expert inside Publicis Groupe's VivaKi Nerve Center. Performics is MarketingNext.
Visit us: http://www.performics.com
Media Contacts:
Andrew Caravella
Performics
312-739-0257
andrew.caravella (at) performics.com
Addie Reed
PReturn Inc.
312-432-9406
areed (at) preturn.com
###