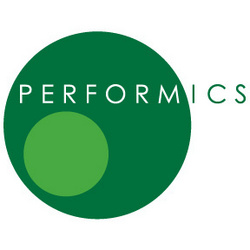 The numbers are staggering. One in four respondents have four or more active social network accounts and more than one quarter access their Facebook or Twitter accounts at least once a day via their mobile phone
Chicago, IL (Vocus) November 5, 2009 -–
Performics (http://www.performics.com), the performance marketing expert inside Publicis Groupe's VivaKi Nerve Center, and ROI Research (http://www.roiresearch.com), a leading-edge analytics and technology firm, released findings from a joint study that provides strategic insights into how users adopt social networking sites and the actions they take across those sites.
The survey of more than 3,000 U.S. consumers comprised 100+ questions to determine how various segments of consumers use social networks in their daily lives, specifically in regard to finding out about different types of products and in relation to other media channels. The study found that marketers who embrace the medium and communicate relevant messages in consumers' language and on their terms could gain customers and grow sales.
According to the study, consumers are willing to engage with – and buy from – brands on social networking sites. In fact:

Thirty-four percent of respondents have used a search engine to find information on a product/service/brand after seeing an advertisement on a social networking site
Thirty percent of respondents have learned about a new product, service or brand from a social networking site
Thirty-two percent of respondents said messages about printable coupons on social sites resonate with them
Twenty-eight percent of respondents said messages about sales or special deal notifications resonate with them
Many marketers have previously shied away from direct branding or selling on social media sites for fear of alienating consumers. However, marketers need to keep tabs on consumer behavior as social networks continue to gain steam.
"Social networks are creating a monumental shift in how people communicate with each other and with brands," said Michael Kahn, SVP of Marketing at Performics. "The results of this study can help marketers better understand where and how consumers interact with social media sites and what types of offers and communications engage them and motivate them to act."
The study also shows the immense opportunity for engaging with consumers on specific social networking sites:

Forty-six percent of respondents say they would talk about or recommend a product on Facebook
Forty-four percent of Twitter users have recommended a product
Thirty-six percent of YouTube users say that they have gone to an online retailer or ecommerce site after learning about a brand on a social network site
"The numbers are staggering. One in four respondents have four or more active social network accounts and more than one quarter access their Facebook or Twitter accounts at least once a day via their mobile phone," notes Scott Haiges, President of ROI Research. "We knew that these sites are extremely popular for socializing, but the level of interest for branding and promotional marketing content is surprisingly large."
What about those consumers who don't partake in social networking? Performics and ROI also asked the 30 percent (about 1,000 respondents) that didn't qualify to take the full survey why they choose not to use social networks. Seventy-seven percent cited a lack of interest, while 28 percent noted privacy concerns and 27 percent indicated they just didn't have the time. Only 13 percent said they didn't "want all the connections."
Kahn will unveil new data from the study during the ad:tech session, "Feed Your Brain, Part II: Social Media and Youth Online," on Friday, November 6, 2009 from 11:30 am -12:20 pm ET at the Jacob K. Javits Center in New York.
Complimentary copies of the social survey's key findings will be available upon request following Kahn's ad:tech presentation or to request a copy of the findings, contact Addie Reed at: areed (at) preturn (dot) com.
About Performics
Performics provides search and performance marketing solutions to more than 125 of the world's top brands.
Methodically innovative, we use the digital building blocks of search to create future-forward media opportunities designed to acquire and convert consumers. We help shape how consumers engage with advertisers online; we are impassioned visionaries who use structured approaches to anticipate and generate new brand experiences and leverage those events to drive ROI.
Headquartered in Chicago with offices around the world, Performics is the performance marketing expert inside Publicis Groupe's VivaKi Nerve Center. Performics is MarketingNext.
Visit us: http://www.performics.com
About ROI Research
ROI Research Inc. provides leading-edge analytics and technology, designed to better understand your customers and measure the ROI of your marketing initiatives. We offer a suite of research and analytic services, along with fully customizable quantitative and qualitative research methodologies, in both the online and offline environments that help optimize profit on every campaign. Top businesses that rely on ROI Research for their market research and measurement needs include: Microsoft, Performics, the National Football League, and Genentech.
Visit us: http://www.roiresearch.com
###