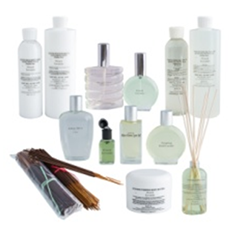 We will be aggressive in adding new scents." Said Mr Kay-CEO. "We believe this creates a lot of excitement and gives the public confidence that they can be part of our family and lets them stay in tune with all our latest products
(PRWEB) January 16, 2017
The retail and wholesale sites, http://www.premiumperfumeoils.com and http://www.perfumeoils.com, will have these new scents available throughout the year.
These new scents will be available in perfume oils, perfume sprays, scented lotions, scented shower gels, and incense.
"We will be aggressive in adding new scents." Said Mr Kay-CEO. "We believe this creates a lot of excitement and gives the public confidence that they can be part of our family and lets them stay in tune with all our latest products."
Based on its sales history and the fragrance industry trends, Scentsational Shoppe believes 2017 will see an avalanche of new scents and products that will revolutionise the industry.
Scents and products are updated on a monthly basis.
Visitors can get in contact with us from all pages of the website: http://www.premiumperfumeoils.com/contact-us
Scentsational Shoppe has also earned a reputation for its extensive selection glass and plastic bottles.
Scentsational Shoppe is located at 22 South Washington Avenue, Bergenfield NJ 07621.