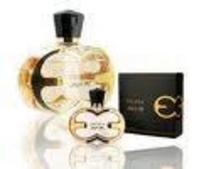 when I went to the toilet. While sitting there I guess you can say I got inspired by the not so pleasant smell.
Long Island City, NY (PRWEB) October 1, 2009
PerfumeDiscover.com, a perfume retailer with a twist annouced its launch. Having applied for a number of Graduate Scheme Jobs to no avail after graduating early this year in January Kapwom Dingis decided it was time to take things into his own hand and started his own Business.
Having become an affiliate of a number of products including Amazon, Wal-Mart and other online stores with little success Kapwom finally decided to launch his own website.
"Around late July I decided it was time to start my own Business and I knew I had to create something a little different, something a little unique that provides great service for customers... How I came up with the Perfume Discover idea was actually funny. I already had about six or seven ideas on my "idea notepad" when I went to the toilet. While sitting there I guess you can say I got inspired by the not so pleasant smell."
"Once I came up with the idea to sell Perfumes I told myself all I needed was a hook, something that would make my Perfume store different from the others... I guess that Business Management degree finally came in handy with the USP (Unique Selling Point) idea and what not."
PerfumeDiscover.com offers a variety of unique services including the "Perfume Discover Packages" which is a subscription that can be cancelled any time. Included in the packages are Perfumes, Mini Perfumes, Samples and Lotion. These will be sent to customers monthly. "The idea is that different perfumes are sent monthly based on gender and personality trait (optional) and we send these packages... If you end up with fragrances that are not your taste Perfumes always make a great gift so the way we see it you can't lose."
With over 3000-5000 brands available to Perfume Discover through its network of suppliers and Distributors customers will have a hell of a time discovering the range of perfumes and fragrances available to them.
While PerfumeDiscover.com has its head office in the United Kingdom most of the suppliers and distributors are based in the United States of America. Worldwide shipping is available so this service is available to all Perfume lovers.
For more information, visit http://www.PerfumeDiscover.com.
###