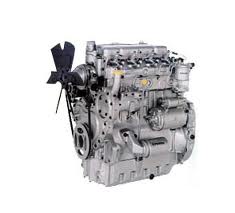 These motors are rebuilt to factory specs and are now provided as one alternative for engine buyers compared with the purchase from a distributor.
Omaha, Nebraska (PRWEB) May 14, 2013
Industrial and agricultural development is made possible in part due to diesel engines used in the machinery used to produce goods. The Perkins company is one of the most respected names in the engine industry and one company online is now providing refurbished units for buyers. The dieselengines.co company is now offering Perkins 4.236 engines for sale to buyers at a lower than standard price. These motors are rebuilt to factory specs and are now provided as one alternative for engine buyers compared with the purchase from a distributor. This current inventory of tractor and industrial engines can be searched online.
The developments made in engine manufacturing have helped to provide motors able to surpass benchmark time frames for use in industrial applications. The four-cylinder motors produced by the Perkins company have helped to introduce the trade industry to motors capable of achieving a longer lifespan.
The refurbished engines now added for sale online to buyers are inspected and evaluated before sales are completed. These new measures are helping to assure buyers that the expected quality levels and performance are guaranteed upon engine installation.
Warranties in the engine industry can vary depending on a number of factors. Some companies selling motors limit or eliminate the coverage amounts that are designed to protect parts from imminent failure. The rebuilt Perkins engines that are now sold online are now warranted against damage and breakdown for a period of up to 36 months. This extension of the coverage time frame is one effort made by the Diesel Engines Co. to supply better quality engines that are designed to provide longer durations of use after installations are made by customers.
Aside from the warranty coverage provided, the company quote system online now provides an accurate method of price distribution to customers. While the company toll free number remains a popular tool for obtaining pricing, the online methods that are now used are expediting the research and ordering process. The quote system is capable of generating more than one price quote for any in stock motor to a customer.
This online-only system is now responsible for part of the increase in sales made online this year. The entire automotive, industrial and agricultural inventory offered for sale can be quoted using this new online system.
About DieselEngines.co
The DieselEngines.co company supplies its rebuilt engines at prices lower than dealership MSRP to buyers in all parts of the United States. This company employs a complete staff of engine rebuilders who provide the expected quality and operational performance buyers expect in a replacement engine. The upgrades made in 2013 to the company website are helping this company to ship more engines faster and with more accuracy to buyers. The DieselEngines.co company creates customer incentives and makes changes to its policies to ensure all buyers receive the satisfaction expected when using this company as a gasoline and diesel engine supplier.