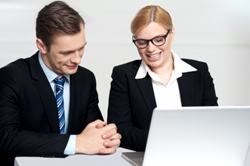 The long-term life policies that are now quoted in price through our website are designed to remain in effect throughout the life of an adult unlike short-term plans
Atlanta, GA (PRWEB) July 07, 2015
American adults who are starting the process of preparing for medical and estate payouts after death will now be able to use the Insurance Pros website to find permanent life insurance policy quotes online. The company is now including new rates from providers in its web searchable system at http://insuranceprosusa.com/life-insurance.html.
The permanent plans that agencies are now including are able to build a cash value over the course of the policy. Because most plans are able to grow tax-free, adults could use the built up funds for an emergency cash payout. The Insurance Pros database is now linked to most of the top providers in the United States.
"The long-term life policies that are now quoted in price through our website are designed to remain in effect throughout the life of an adult unlike short-term plans," said an Insurance Pros company source.
Men and women who are seeking a better way to compare direct provider costs in one location will now appreciate the upgrades to the Insurance Pros website made this year. Multiple providers can now be found by entering a mailing address zip code and companies can then be sorted for policy types that are available.
"It is now easier to quote permanent, whole, term and universal life insurance through usage of our revised web database," said the source.
The Insurance Pros company is continuing to supply the public with more ways to explore the annual costs for coverage plans nationwide this year. New providers are now being reviewed and entered into the public database each week of this year.
About InsuranceProsUSA.com
The InsuranceProsUSA.com company promotes its revised portal for American consumers to find and quote different coverage plans from insurers nationwide on the Internet. The company features rated and non-rated companies. The InsuranceProsUSA.com company has increased the privacy of all consumers who use its database to search by eliminating input of personal information.