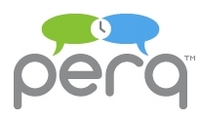 Time off is an asset
Atlanta (PRWEB) October 22, 2009
After years of designing customer experiences for such companies as Marriott, AT&T Wireless, Kimberly-Clark, and UPS, established experience design firm Matter has released a product of its own--a web application called Perq™ for companies who provide paid time off ("PTO") as an employee benefit.
While Perq simplifies the Human Resources tasks around employee leave policy and requests, its developer Matter cites broader economic considerations.
"We estimate the national economic loss from inaccuracies in employee leave to be in the millions--if not billions--of dollars, year after year," says Matter principal Ash Arnett, "We've created a great tool for managing employee leave, but it began nine months ago as a conversation about economic responsibility."
"Time off is an asset," adds principal Jeff Harris, "most businesspeople use it, and most take it for granted--both employees and employers. We set out to make a web-based application that clarifies the accounting, and meanwhile is easy and enjoyable to use. We are a strategic and human-centered design company and that comes through in our own product, Perq."
With the Perq application, companies can easily create an online version of their employee leave policies, then manage leave requests, accrued time off, and multiple benefit levels.
Perq is available by monthly subscription, starting at $9 for up to 10 users, and offers a free evaluation. More information is available at perqworks.com.
There is also a video overview available.
Perq™ is a product of Matter, LLC. Founded in 2002, Matter™ is a private consulting company specializing in contextual research and experience design. Its clients include Marriott, UPS, Philips, Kimberly-Clark, AT&T, Motorola, The Clean Air Campaign, Universal Music, and The W.K. Kellogg Foundation.
###