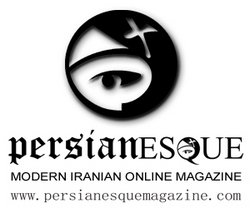 As a rapidly growing and influential community, it's not only vital for Iranian-Americans to be counted, it's a requisite in being an active citizen of the United States.
Washington, DC (PRWEB) February 4, 2010
Now at 19 partners and counting, the coalition was formed to ensure maximum and consistent participation by Iranian Americans in the 2010 U.S. Census. The addition of new organizations strengthens and expands the coalition's outreach and penetration; providing it with more resources and a larger platform for educating Iranian Americans nationwide while encouraging their participation in the Census.
"As a rapidly growing and influential community, it's not only vital for Iranian-Americans to be counted, it's a requisite in being an active citizen of the United States," said Sanaz Khalaj-Santos, Editor-in-Chief of online Iranian publication: Persianesque Magazine. "And we are proud to be a part of this timely and formative effort."
The census is a count of everyone living in the United States. This includes people of all ages, races, and ethnic groups, as well as both citizens and non-citizens. Like many ethnic groups, Iranian Americans have traditionally been undercounted; the 2000 Census count of our community was only 338,000. This is a problem as it undermines our access to a variety of social services. The only solution is for us to register our Iranian origin, and to be counted by the Census Bureau.
"The story of Iranian Americans needs to be documented accurately and our Census participation is an important tool for our narrative," added U.S. Census Bureau Partnership Specialist, Maryam Roberts. "Iranian Americans are loyal, intensely patriotic to the US, and very civic. [They] want to see more funding for services which affect each and every one of us, like education, health care, and transportation."
In order to ensure that our community's statistics are accurately reflected, The Iranian American 2010 Census Coalition is taking a proactive role. Simultaneously, the coalition is developing customized messaging and communication tools specific to the Iranian American population to be rolled out nationally over the coming weeks, to help raise awareness about the U.S. 2010 Census campaign among all of the Iranian American households and communities nationwide.
"The 2010 U.S. Census is an opportunity to demonstrate the significant presence Iranian-Americans have in the United States to enable our community to influence political decisions on the local and federal level and to have access to key social services." The Iranian American Bar Association's President, Nema Milaninia, concluded. "Without being counted, Iranian-Americans risk becoming ignored for another 10 years: inhibiting new generations of Iranians born in--or immigrating to--the United States."
About Persianesque Magazine
Persianesque Magazine is the first digital glossy Iranian magazine. Read in over 120 countries, Persianesque: Modern Iranian Online Magazine, is everyone's connection to modern Iranian life, style, culture, arts, and beyond. In an effort to promote positive press for Iranians, Persianesque Magazine highlights Iran's international artists, contributors to humanity, and all that Iran and Iranians have to offer. Persianesque Magazine's primary readership consists of an educated and affluent demographic.
Contact:
BITA MILANIAN
310-746-5429
###