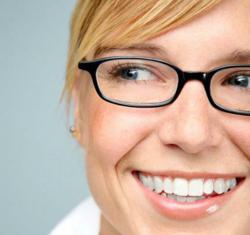 Executive assistants play a critical role in a CEO's daily life
Los Angeles, California (PRWEB) April 18, 2013
Personal assistant jobs have never been as popular as they are today, and the team at FindYourAssistant.com has launched the best online resource for all things about the industry.
Because CEOs and high net worth individuals live such busy lives, having the right personal assistant at one's side can make all the difference in the world. PA's aren't just errand runners anymore because they play an integral role in the life of an high-profile executive or celebrity. The duties and skills needed include but are not limited to calendar management, administration, media relations, party planning, private jet and estate management, as well as the training of domestic staff.
With that kind of responsibility, today's personal assistant jobs command salaries in the six-figure range. While on-call and hourly positions do exist (for tasks like grocery shopping, dog walking or booking vacations), the elite candidates' wages for Fortune 500 executives are in the $100,000+ range. Pay for candidates that work for Forbes list billionaires can skyrocket to over $150,000 a year. At that level of course confidants will be managing yachts, maintaining fleets of exotic cars, working with subordinate administrators, are on-call 24/7, and will typically work 10 or 12-hour days.
Studies show that when executives hire a personal assistant with above-average skills, then they ultimately save money on the back-end because of efficiencies. So a world-class candidate making $120,000 a year could save the celebrity or business mogul hundreds of thousands or even millions of dollars because of the assistant's ability to streamline schedules and operations of a company.
Families interested in obtaining an elite personal assistant should consider retaining a recruiter who specializes in headhunting top-tier candidates because the best ones exist in a hidden job market. Taking out ads on job search websites is ill-advised. Top-notch "right-hands" are savvy and don't submit resumes to anonymous job ads where the employer is listed as "confidential."
ABOUT THE COMPANY
Founded by experienced professionals, http://www.FindYourAssistant.com is the premier resource for both employers and candidates seeking guidance. The site gives users access to quality articles, videos, recruiters, headhunters, and other human resource professionals who connect parties together in Los Angeles, New York City, San Francisco, Miami, Chicago and other major markets in the United States.