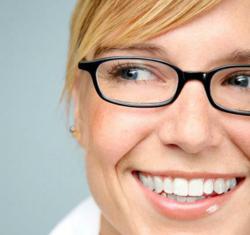 No other site has as many resources for all things about personal assistants in Los Angeles
Los Angeles, CA (PRWEB) April 27, 2013
The staff at 'Personal Assistant LA' have added even more resources to their database for candidates seeking jobs, and employers who want to hire a personal assistant or estate manager.
Because Southern California is a hot spot for celebrities, billionaires and high net worth families, assistants are concentrated in the Greater Los Angeles area like nowhere on earth. Movie stars, television personalities, real estate moguls, sports figures and successful screen writers are hiring personal assistants in LA like never before.
Having a 'right hand' in tow is the ultimate status symbol, and that's why the team at FindYourAssistant.com is making it a little easier to find the perfect candidate – all of which have a variety of experiences working with Grammy-winning singers, Oscar-winning actors, and even Emmy-winning directors.
The site is also ideal for hiring behind-the-scenes help for award shows (Oscars, Emmy, Grammy), red carpet premieres, or even after parties. And if clients are from out of town, don't fret because the candidates from 'Personal Assistant LA ' know all the best nightclubs, restaurants and places to rent a Ferrari – so LA!
The candidates can even act as a personal concierge or personal shopper and follow clients as a shadow, so there is don't need to carry one's own shopping bags after raiding the Rodeo Drive boutique stores – but stay alert because Rodeo Drive is where to spot celebrities in Los Angeles.
ABOUT THE COMPANY
Founded by industry enthusiasts, http://FindYourAssistant.com is ultimate resource for Los Angeles personal assistants and estate managers. So whether one needs to hire a personal assistant for a day, or a full-time candidate to jet set the world, there is help. Our resources for celebrity personal assistants give access to the best domestic staffing agencies, headhunters and recruiters in the industry; as well as links to articles, videos and tutorials about the industry.