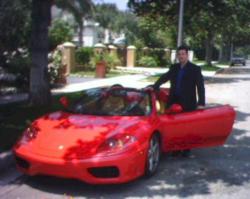 Personal assistant jobs in LA are hotter than ever.
Los Angeles, CA (PRWEB) May 23, 2013
Founded by former and current celebrity personal assistants, the team at Personal Assistant LA has doubled the size of the site's resources for personal assistant jobs in the Los Angeles area.
Jobs in Los Angeles with celebrities are not as hard to come by as one thinks. Personal assistant jobs in LA are more popular than ever because thousands of candidates are needed to work with actors, directors, producers, writers, agents, managers, movie studio chiefs, musicians, photographers, models, and other types of moguls in the entertainment industry.
People sometimes find themselves asking, "What is a personal assistant?" The short answer is they run errands, book travel plans, manage personal and professional calendars, interface with agents, manage estates and exotic car fleets, book private jets, and act as a gatekeeper to the press and other media outlets.
While it's true that 'Devil Wears Prada' bosses do exist, the majority of celebrity personal assistant jobs are going to be relatively drama-free because a celebrity doesn't want to have to constantly hire and retrain assistants who quit because of a hostile work environment.
Having a personal assistant is the new 'it' accessory in Los Angeles because it represents status and power. And, let's face it, why wait in line at the DMV or the movie theater if an assistant can do it instead.
ABOUT THE COMPANY
The team at http://Personal-Assistant-LA.com are industry insiders dedicated to providing both employers and candidates with authoritative information on the personal assistant industry in Los Angeles. Employers who need a personal assistant or job seekers looking to get advice can browse articles, books, videos, photos and tutorials for celebrity assistants.