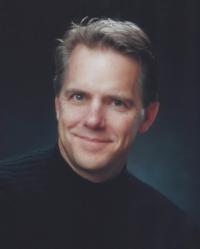 As a visible leader in the business, your reputation and ideas support and reflect the company's online profile in addition to building your personal brand
Salt Lake City, Utah (PRWEB) June 25, 2013
Don Sorensen, online reputation expert, today released an article about the importance of executive's personal brand in relation to building a company's good reputation online. "If you are a chief executive in your company, managing your online reputation is just as good for your company as it is for your own image," says Don Sorensen, online reputation management and protection expert and president of Big Blue Robot LLC. "That's because as a visible leader in the business, your reputation and ideas support and reflect the company's online profile in addition to building your personal brand. They're even more important if you're starting a small business or creating a startup."
Sorensen has developed four guidelines to help executives improve both their personal brand and the company's online reputation.
Hire Better Talent
Sorensen proposes that good executive and company reputations work together to help companies hire more skilled employees. Both company and executive reputations attract prospective employees by giving them a good indication of:

the workplace environment
business values, mission, and culture
recognized and rewarded behaviors
More importantly, if executives have reputations as industry experts and thought leaders, the business naturally attracts the best employees. They are dedicated to the industry, tend to have more talent, are diligent and hard working, and want to learn from the big names in their field.
Close More Deals
Sorensen also sees value in closing more deals. Whether selling a product or service, strong executive reputations help the company generate more leads and sales. "When executives are known for expertise, leadership, and quality, those attributes build and support the reputation of the company overall," adds Sorensen. "With those virtues, the company's offerings and customer support are more likely to be top-notch, which attracts more customers and clients."
Strong executive and company reputations can also help:

justify charging more for products and services
negotiate better mergers and acquisitions
smoothly resolve employee or customer problems
Attract Better Customers and Investors
In addition to getting more leads, sales, and revenue, Sorensen suggests that positive executive reputations help the company attract a higher caliber of customers and investors. "With strong executive reputation management, business leaders can effectively share the best qualities of their personal reputations with the company reputation, attracting customers and investors who value those qualities," advises Sorensen.
Through his experience and research, Sorensen has also identified some of the best personal qualities for attracting better customers and investors, adding that better customers and investors equal more funding and more revenue to grow the business. These include:

industry expertise
high-quality products
efficient and fair governance
social responsibility policies
supporting charities or important causes
Get Better Media Coverage
"People connect with other people, not businesses," says Sorensen. "An executive's reputation is ultimately more important in getting media coverage, while good press builds up both the company profile and the executive's personal brand. Executives who maintain a positive online reputation attract more reporters and better news stories, and have an easier time getting their press releases and news published."
Sorensen advises executives who become thought leaders take it one step further by increasing the visibility of the company. "By regularly publishing expert content with the business name as part of their byline, these executives build the exposure and expertise of their company and their own brand at the same time," concludes Sorensen.
Additional information on Sorensen and his services can be found at http://www.BigBlueRobot.com. Sorensen also has videos outlining ways to improve personal or corporate reputations online. These can be viewed at http://www.bigbluerobot.com/videos or on YouTube at http://www.youtube.com/watch?v=sQPkJGNfGGc
About Don Sorensen
Don Sorensen is a recognized authority on online reputation management whose expertise and insights have been featured in the New York Times, Forbes, CIO and other publications. His more than 25 years of corporate communications and marketing experience are the foundation upon which he built Big Blue Robot, a leader in the online reputation management industry. A frequent presenter on online reputation management, his speaking engagements include the upcoming Financial Times, The Future of Marketing Summit and appearances at the Direct Selling Association.
About Big Blue Robot
Founded in 2003, Big Blue Robot works with corporations and their executives around the world to improve, protect, repair and manage their online reputations. Big Blue Robot has developed state-of-the-art online reputation management strategies for companies doing business around the world, including USA, Germany, Canada, New Zealand, United Kingdom, United Arab Emirates, and France. During the past ten years, Big Blue Robot has helped numerous companies fix their brand reputation and online reputation problems.