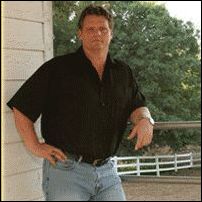 an interactive and innovative tool that gives people the power to achieve your goals
New Haven, CA (PRWEB) April 3, 2007
Kevin McGill, Personal Coaching Guru and Team 72's front man, acquires his Master Certification in Neuro-Linguistic Programming (NLP). With a NLP Master Certification, Kevin McGill has further implemented his learnings and philosophies into Team 72's Goal Setting Software to assist individuals achieve their goals for creating change.
Kevin McGill and Team 72 focuses on coaching individuals to take action on their dreams. Team 72's philosophy is to help individuals recognize their dreams and aspirations through goal setting, and also to proactively help individuals act on these realizations. Team 72 creates positive outcomes and extraordinary success by offering individuals the tools required to guide their life.
Kevin McGill believes that "by achieving your goals, your personal happiness and professional success will be much more consistent, and much more predictable." By increasing the effectiveness of working with others and by empowering individuals to achieve the most advantageous results, individuals will be able to generate empowering emotional states within themselves at will, eliminate any negative emotions or limiting decisions, identify and change limiting beliefs, and inspire themselves with a compelling future that will have much better chances of coming true. Thereby, individuals will be able to create patterns of excellence for themselves.
Team 72 incorporates Kevin McGill's philosophies to help individuals accomplish their dreams. Team 72 offers Goal Setting Software, Game Planning, Seminars and Training, and Goal Setting DVDs and books. As a Personal Coaching company, Team 72 will find solutions to help anyone overcome the hurdles in their path to success. Each of these methods are easy to use and put people in control of their life and on the path to turn their dreams into reality. Team 72 Game Plans are designed as "an interactive and innovative tool that gives people the power to achieve your goals," through the use of a brand new, revolutionary Goal Setting Software. Team 72 seminars and training tips are designed to help people excel in accomplishing their goals through the teaching of tangible, applicable, success-building strengths. The Team 72 DVDs and books are for individuals to learn in their own time and at their own pace.
To find how take action to turn dreams into reality, or to find out more about Personal Coaching, Goal Setting Software, or Team 72's other programs, visit the official website at http://www.Team72.net or call toll free at 1-877-8-Team72. Take action today.
###