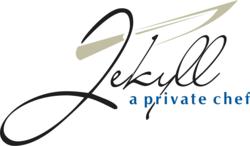 Destin, FL (PRWEB) May 10, 2013
Now that summer is here, residents and visitors of Destin need to be ready for the beach. Chef Jeykll offers tips to plan ahead to make that trip tasty and healthy, for more fun in the sun. Planning food for the beach can often be a daunting task. Beachgoers need food that is easy to carry, easy to eat, and refreshing. They also have to make sure it will stay fresh in the hot sun all day. It's important to take a few minutes to think about what's being put in that cooler before it's hauled to the beach.
One of the biggest problems with eating food on the beach is the possibility of sand getting in food. The superfine sand along the Emerald Coast blows around, even in light winds. Large sandwiches and whole fruit run the risk of being dropped in the sand, which can ruin the whole meal -- so make foods bite-sized so they can be eaten with fingers that are wet and maybe a bit sandy. Of course, there are things that can help prevent sandy sandwiches, like having a wind dodger of some kind, and wet-naps or a water cooler with a tap can help get the sand and suntan lotion off of hands.
If the family craves a sandwich at the beach, then make something that won't get soggy or fall apart as it's being eaten. Always pack tomatoes in a separate bag and add them to the sandwich just before it's eaten. Thick, crusty bread works best to prevent sogginess, and dressings or spreads should go on the sandwich right before it's ready to eat. Chef Jekyll often uses pita bread or tortillas to make a sandwich or wrap, because the sandwich contents are less likely to fall out. They can also be cut into a few bite-sized pieces so if a piece is dropped, the entire thing isn't ruined.
Water is essential for beach day, so pack plenty. A good rule of thumb is two bottles of water for every bottle of soda or beer.
A little bit of smart planning can prevent lunchtime woes, so think smart and enjoy the time at the beach.
About the company:
Proprietor and Emerald Coast "native son" Carey Stegall – better known as Chef Jekyll – is a licensed personal culinary chef specializing in Local Seafood, Italian, and Southern Comfort cuisines and gourmet meals. His clients include private individuals, businesses and families in Destin and throughout the Emerald Coast region of Northwest Florida. Returning to Destin, Florida in 2011 after his career in the military, Chef Jekyll has cultivated the local roots that were planted here 35 years ago among the emerald seas and white sands. Inspired by his travels around the world and residence on three continents, this newly established entrepreneur has honed his culinary skills to a fine edge. Chef Jekyll also offers cooking demonstration parties, as a fun alternative to traditional cooking classes. For more information, please visit the website.