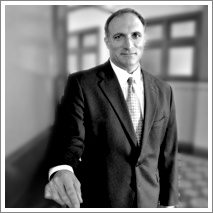 The jury spoke loud and clear about what they think about drinking and driving in Jeff Davis County. They handed down a swift, complete and substantial verdict.
-Matt Kyle
Fort Davis, Texas (PRWEB) July 17, 2012
Matt Kyle and Blair Carroll, New Braunfels personal injury attorneys with the Kyle Law Firm, won a $987,000 jury verdict in the 349th Judicial District Court in Jeff Davis County, Texas.
According to court documents, the case involved a drunk driver who crossed the center line while driving near Fort Davis, hitting a 35-year-old father, the plaintiff, who was hauling a trailer with four horses. One of the horses died, while the other three were injured and had to be retired from service.
The drunk driver, whose blood alcohol concentration was .295, according to court documents, died in the collision, while the other driver required knee surgery and a four-day hospital stay.
The case, number 2011-CV-2353, lasted two days and concluded with 40 minutes of jury deliberation over the liability verdict and 15 minutes of jury deliberation over the punitive verdict of $350,000. The highest pre-trial offer was $125,000, according to Kyle.
"The jury spoke loud and clear about what they think about drinking and driving in Jeff Davis County," Kyle said. "They handed down a swift, complete and substantial verdict."
The verdict will enable the plaintiff to pay for any more surgeries he might have as a result of the accident and to replace the horses injured and killed during the accident.
"The jury spoke with their damages award and they spoke with their concise deliberation," Carroll said. "The people of Fort Davis are very thorough and thoughtful people and they took this jury trial very seriously."
The Kyle Law Firm is a personal injury and criminal defense firm in New Braunfels, Seguin, San Marcos and Austin, Texas. Matt Kyle, the firm's founding partner, has been representing clients in Central Texas for the last 20 years. He was named a Texas Monthly Super Lawyer in 2011 and 2012 and the firm has been chosen as a newspaper readers' favorite for Best Law Firm in New Braunfels three years running.