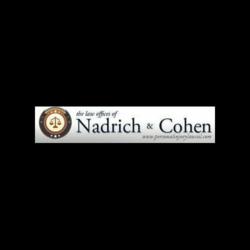 San Diego, CA (PRWEB) April 28, 2013
U.S. motorcycle accident rates increased by 9 percent in 2012, The Sacramento Bee reported on April 25th. The information was pulled from data by the Governors Highway Safety Association. The GHSFA estimates that there were more than 5,000 fatal motorcycle wrecks in 2012, although some states –like California – saw a decrease in fatalities. During the first nine months of 2012, the number of motorcycle fatalities in California dipped slightly from 321 to 318.
According to the Sacramento Bee, the nationwide increase is being attributed to a variety of factors, including warmer weather, an improving economy and rising gas prices. As warmer weather extends the riding season in many parts of the country, motorcyclists spend more time on the roads. As the economy improves, riders have more money for leisure, which further contributes to increased riding. Lastly, rising gas prices prompt more people to seek cost-effective alternatives to cars, such as motorcycles.
San Diego personal injury lawyer Jeff Nadrich points out that regardless of the factors impacting motorcycle fatality rates, every such death is a tragedy, and the families of victims have rights when these instances occur. According to Nadrich, "Statistics are meaningless when a tragedy occurs. They may provide perspective to lawmakers and police, but they provide little comfort to the families of victims. When a motorist contributes to the injury or death of a motorcyclist, you can't blame the motorcyclist for spending too much time on the road. The victim and family deserve justice."
Nadrich encourages motorcycle accident victims – or the families of victims – to speak to a qualified personal injury lawyer and discuss their legal rights.
About Nadrich & Cohen: Jeffrey Nadrich is a San Diego personal injury lawyer with Nadrich & Cohen, a California based law firm with offices in 18 locations across California. The firm has offices in Arcadia, Bakersfield, Fresno, Irvine, Long Beach, Modesto, Oakland, Oxnard, Palm Springs, Redding, Riverside, Sacramento, San Bernardino, San Diego, San Francisco, San Jose, Santa Rosa, and Tracy. Nadrich & Cohen handles all types of wrongful death and serious injury accident cases, including auto, truck, bus, motorcycle, and bicycle accidents, pedestrian collisions, boating accidents, dog bites, defective product cases and nursing home abuse. Victims are encouraged to call 1-800-718-4658 for a free consultation with a Nadrich & Cohen attorney.