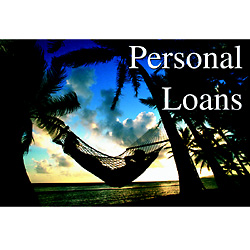 Personal Loans Just In Time For The Holidays
(PRWEB) November 23, 2012
DrCredit, the online loan service, announced today that conventional personal loans are available online to help cash-strapped consumers in a tough economy. DrCredit, an online service that offers $500 to $5000 loans brought directly to the consumer through an online application process, can produce multiple online loan offers in a matter of hours.
In an economy of continued volatility and unemployment, many people are finding it harder to get the personal loans they need to get to the end of the month. Further more they say, large lending institutions are closing their doors on consumers who need help. This negative attitude is not aimed only at consumers but small businesses as well.
DrCredit believes consumers should get the level of service they want when they apply for a loan. According to DrCredit, Many personal loan plans are available to consumers who can name a reason they want a loan and match it against personal loans plans that looks inviting.
A personal loan serves long-term needs like home or auto repairs. Cash to take a much needed vacation is a perfectly understandable reason to apply. Most large institutions will not give out unsecured personal loans today without an astonishing interest rate and fees attached.
With new online applications, getting a personal loan is easy, according to DrCredit. There are fewer inconveniences in applying online. Applicants don't have to drive to the bank. Applicants won't have to get in line or wait in suspense for an answer or receive a check that they must cash before the money is in the hand.
Consumers must provide only a small amount of information on the DrCredit application and that speeds up the processing time, according to representatives. Personal loans represent hope for trying financial situations. DrCredit says the loans can be used for anything, utility bills, mortgage payment, school supplies or walking around money to get borrowers through payday.
The application form is easy to fill out. The DrCredit website asks for an applicant's name, address and social security number. Applicants must verify income and provide a checking account number before the money can be deposited, and that's as much information as applicants are asked to provide. DrCredit considers a consumer's application and loans money based on statements of income.
The Personal loan can be used for major purchases like buying a car. A personal loan can finance that long-overdue vacation. Debt consolidation is a terrific reason to use personal loans. Sources say loans are easy to apply for today because of the Internet. With the level of today's technology, shopping for personal loans has become painless.
The stakes in taking out a loan are high for both the borrower and the lender. The lender faces the reality that even the best credit rating does not guarantee a borrower will not default on a loan, and a borrower puts their credit score on the line whenever they take out a loan, according to DrCredit. A loan with collateral, like a home, makes the decision to lend to a borrower easier.
DrCredit says borrowers do not have to put up collateral to qualify for a personal loan, but the bank would likely charge a high interest rate without the collateral. Lenders also offer bonuses and extra incentives to lure borrowers into financial agreements. A borrower would be wise to use common sense when applying for a personal loan. DrCredit says borrowers should measure future gain against short-term gain even from a bad credit personal loan in order to make a smart decision.
Want to learn more or apply for a personal loan go here http://www.drcredit.com