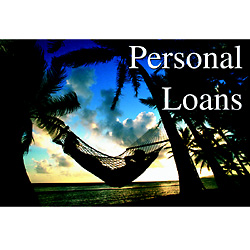 (PRWEB) November 29, 2012
As Americans continue to face difficulties in securing loans, DrCredit has stepped forward to offer relief through Personal Loans.
Consumers faced with needs often assume that personal loans are out of their reach, financially speaking. At DrCredit, nothing could be further from the truth. The site is at the forefront of helping consumers find loan providers who are willing to work with the consumer's needs.
The advantage of a personal loan is that consumers are able to begin building a better credit history by paying off a smaller loans with favorable terms and interest rates.
Once a lender has extended a loan offer to a consumer, The consumer is quickly able to start the loan process. Consumers should start making a list of what they intend to use the loan for, in order to demonstrate to the lender how their money will be used.
A consumer can use a personal loan for many reasons. Despite the situation, anyone will at some point need to replace a car, purchase a home for their family, or even make the first steps towards consolidating existing debt. The difference with DrCredit is that they realize that anyone, regardless of their mistakes in the past, deserves the opportunity to participate in these activities. DrCredit knows that regardless of a person's history, life's needs continue to occur.
DrCredit allows customers the choice of using a secured or unsecured loan. For customers dealing with special needs, the company offers unsecured loan options. This option helps the most frustrated customers receive a loan when they feel as if their options have run out. For customers who are able to put up a home or personal property as collateral, DrCredit can help with a secured loan.
While most Americans would prefer to turn to friends or family members when they need a loan, the reality of the current economic crisis is that most of the country is also suffering from a parched lending landscape. When the more favorable terms of family or friendship based loans are no longer an option, Dr.Credit is available to help consumers turn to another option.
In order to learn more about obtaining a loan for personal use, Dr.Credit offers an extensive website where consumers can learn more about the loan process, obtaining a loan with bad credit, and tips on how to improve a struggling credit score. The site offers practical advice on the loan process, and how consumers can make smart decisions that will match them with a lender who will give them fair and favorable terms.
A personal loan affords everyday people the opportunity to find funding for the everyday occurrences that happen to all of us. A personal loan allows someone to tackle the pile of smaller, nagging bills or obligations that keep seem to plague them from day to day.
ABOUT DR.CREDIT:
DrCredit is a site dedicated to helping consumers receive personal loans, often with instant approval. Dr.Credit customers receive loans ranging from $150 to $5,000 giving consumers the ability to deal with debts that linger around and stress daily life.
Customers can use DrCredit to receive offers from up to four lenders, usually within twenty four hours of applying for a loan. As traditional banks continue to close their doors to small businesses and individuals, DrCredit provides consumers with an affordable and headache free option for financing their financial needs.
A consumer who makes regular payments on even bad credit loans, is well positioned to see a positive impact on their credit history. Dr.Credit recognizes this, and their program for personal financing for distressed consumers allows them the opportunity to start working on that positive credit report.
For more information, or to apply for a personal loan, customers can visit Dr.Credit at http://www.drcredit.com