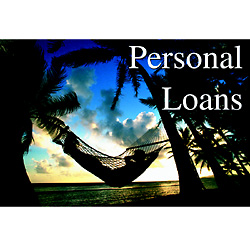 DrCredit.com Makes Personal Loans Easy!
(PRWEB) October 29, 2012
Paying bills on time and dealing with unexpected expenses promptly are the best ways to keep your credit score up. However, people who are struggling to make ends meet may find it difficult to stay on top of the payment schedules. This is especially true when emergency situations happen that require immediate cash. As a result, people end up with blemished credit histories. Fortunately, these situations can be avoided with the help of personal loans from DrCredit.com.
DrCredit.com has good news for all consumers. Now, they can take advantage of loans that will help them deal with their unexpected expenses and clean up their credit record. DrCredit.com aims to help consumers who have been trapped in their credit card debt. Everyone knows for a fact that credit card companies increase interest rates when borrowers are unable to pay. With this, consumers pay way too much and leave scars on their credit record. They are left with nothing but more debt. This is where DrCredit.com loans come in.
Opting for a personal loan will save consumers from the accumulating penalties and interest from their credit card loans. They may use the funds to pay off their credit card and save their credit score. What is great about the financing options from DrCredit.com is that they come with relatively low interest rates. With this, the consumer solves two problems. They are able to do away with the skyrocketing interest rates, and they keep their credit score unharmed.
Personal loans may seem to be an impractical choice for many. The truth is that they actually come with a lot of benefits. Basically, these financing options can have a positive affect on the consumer's credit. In addition, personal loans are the fastest and most convenient way to address emergency needs for cash that would otherwise turn into accumulating debt. Insufficient or unavailable funds should never stop someone from progressing and being productive. Personal loans are there to help consumers go on without having to worry about having to secure a loan.
Many people get stuck with the belief that bad credit and financial burdens are impossible to get out of. This is why DrCredit makes sure that everyone gets the financial help they need. With this, consumers can reach their goals. They may utilize their personal loans for home improvement projects that will significantly boost their property's value. They may also use them for their family vacations and other recreational activities. This financing option is designed to make everyone's life a lot better.
The best thing about obtaining a personal loan from DrCredit is that the application process is hassle free and incredibly fast. Borrowers who have poor or bad credit are welcome. All it takes is to go to DrCredit's website and fill out the necessary forms. They can get up to four offers within 24 hours. Consumers may apply online or in person. No matter what their choice is, they can often get approval in minutes. However, it is important that they are able to keep up with the requirements. Co-signers may be required for first time borrowers.
DrCredit is committed to helping consumers who are in bad financial situations. In addition to personal loan offerings, the company also provides consumers advice and resources that they should consider when using their loans. This will ensure that they enjoy the loan's maximum benefits to ease their financial burdens. With DrCredit, personal loans become more valuable and significant. It is never too late for people to move forward and keep growing with DrCredit.
Learn more or apply for a personal loan now at http://www.drcredit.com.