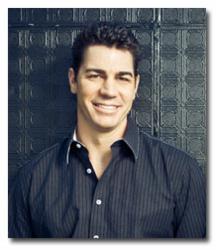 It has become my personal mission to empower fitness and coaching pros with the tools to succeed.
Rancho Santa Margarita, CA (PRWEB) December 21, 2011
Websites can increase visibility, traffic and clientele for anyone looking to succeed in the fitness industry. Having a web presence, then, is an absolute must for fitness pros looking to build business. Fitness and personal development guru John Spencer Ellis makes this easier than ever by offering free tips on building a free WordPress site online.
WordPress is open source technology that allows people to create a blog or website without requiring a lot of technical knowledge or background; there are more than 50 million WordPress sites online today. In less than 20 minutes, Ellis and his developer explain how anyone in the fitness industry can create an effective WordPress site.
"After I launched my website, I received a lot of positive comments and questions about how I did it," said Ellis, founder of John Spencer Ellis Enterprises, a personal development and fitness solutions company. "Even better, I noticed an uptick in business in just days, not to mention better ease of use, so I decided to share the secrets that I learned from my web designer."
The online video explains how fitness trainers, teachers and coaches can build a WordPress site on their own and nearly for free. It walks them through the registration process step by step and provides tips on creating an outstanding site. In addition, the video defines some of the terminology fitness pros will encounter when creating a WordPress site, further simplifying the process, and offers information on using the site in conjunction with social media outreach.
The video is available for free on Ellis' website at http://johnspencerellis.com/how-to-make-a-cool-wordpress-website-for-your-fitness-and-coaching-business/.
"We wanted to create something fun, informative and actionable and give fitness pros lots of ideas that they can implement for free to really help them with their career," Ellis added.
(more)
About John Spencer Ellis Enterprises
John Spencer Ellis Enterprises is a solutions provider for fitness and coaching professionals around the world, providing education, turn-key business programs, coaching and resources for new and advanced fitness and coaching professionals. For more information about John Spencer Ellis Enterprises or to learn more about creating a free WordPress website, please visit http://johnspencerellis.com/how-to-make-a-cool-wordpress-website-for-your-fitness-and-coaching-business/
# # #