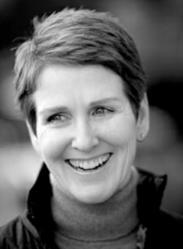 Corte Madera, CA (Vocus/PRWEB) July 12, 2011
Body By X knows that rowing is great exercise for the whole body and mind, which is why the Marin personal training facility is teaming up with Open Water Rowing Center (OWRC), a Sausalito-based rowing club, to train beginners' rowing skills—indoors and out.
This new training series—the only of its kind in Marin—will be taught by Body By X master rowing instructor Eileen Hansen and will include indoor and on-the-water sessions. The classes, which will stress proper technique and offer a fun, challenging format perfect for people of all fitness levels, will also provide participants with the skills they will need to enjoy the exhilarating experience of open water rowing on the San Francisco Bay with OWRC.
"Whether you've always wanted to learn to row, or are looking for an efficient and fun way to keep in shape, lose weight, cross-train for another sport, or rehabilitate from injury, this is the perfect place to start," says Nadia McClinton, co-owner of Body By X. "Rowing works your arms, legs, chest, back, abs—even your mind. Your whole body gets a workout from the efficient, rhythmic motion of rowing. It's such great exercise in so many different ways."
Rowing works the entire body: the lower body initiates the drive and the upper body completes the stroke, while the whole movement engages the back and abs. It is a high calorie burner because it uses so many muscle groups—the Mayo Clinic estimates that rowing burns 511 calories an hour for a 160-pound person. It is superb aerobic exercise for cardiovascular fitness. Rowing is low-impact (easy on the knees and ankles), and is great for joint health, as it takes joints through a wide range of motion. And while rowing machines, or "ergs" as they're known in the rowing world, are commonly found in many gyms, few people know how to use them properly and safely tap into all the great benefits rowing offers.
That's why Body By X has turned to Eileen Hansen to teach their rowing classes. "There's a lot that goes into rowing," says Nadia. "There's more technique than meets the eye, and Eileen brings seasoned knowledge and longtime experience to our classes." Eileen, a competitive sculler, has participated in flat water and open water races throughout the country. She has won the Catalina Crossing, a 32-mile race from Marina del Rey to Catalina, twice in a single racing shell and once in a mixed double. Her most recent win was the 2011 Open Ocean Regatta, a race that goes out the Golden Gate Bridge to Point Diablo and back to Sausalito. She rowed that race in a mixed double with Stefan Benton, former UCSB crew member.
Eileen teaches rowing classes at Body By X on Wednesday and Friday mornings at 6:30 AM. Similar to spin classes, Eileen's classes take participants through their paces, combining interval and steady state rowing pieces. The classes are free to members or $15 for drop-ins.
The new OWRC training series, also taught by Eileen, will be twice a week for four weeks on Tuesdays at 6:30 AM and Sundays at 9 AM starting on August 9th. At the end of the series, Eileen will take each participant on the water for a one-on-one introductory rowing session out of Open Water Rowing Center.
Body By X is excited to present this opportunity to beginning rowers. "This collaboration is unique in Marin," says Nadia. "We're thrilled to team with OWRC and to help introduce people to the benefits of rowing."
To learn more about the new partnership between Body By X and OWRC, call (415) 945- 9778, visit them on the web at http://www.bodybyxonline.com, or visit their fitness facility in Marin located at 5768 Paradise Drive, Suite J in Corte Madera, California.
About Body By X
Body By X Skill Development & Training Center is a state-of-the-art family-oriented gym. Body By X serves the San Francisco Bay Area communities of Tiburon, Belvedere, Corte Madera, Larkspur, San Rafael, Novato, San Anselmo, Fairfax, Greenbrae, Sausalito and San Francisco.
Body By X has weight and cardio gym equipment for both kids and adults and a basketball court where Coach X holds his Basketball Skills & Conditioning Clinics for Kids and one-on-one or group basketball training. The Center also offers personal training for children and adults and brings together a team of professionals, including a nutritionist, tennis and golf pros and renowned instructors of yoga, spin and rowing.
About Open Water Rowing Center (OWRC)
Open Water Rowing Center, founded in Sausalito in 1985, provides open water sculls for use by members, rental by non-members (after a proficiency test), boat storage for shell owners, and instruction in both flat and rough water rowing. Their location allows easy access to open waters around Belvedere, Tiburon, Angel and Alcatraz Islands, as well as flat water rowing on the protected waters of Richardson Bay and Mill Valley Creek.
###