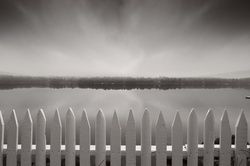 I wish it had been around when I was in the financial services business!
EDMONTON, Alberta (PRWEB) September 13, 2007
"In business, the relationship is everything. Ironically though, business has not paid much attention to putting in place a reliable process to help enhance the personal side of long-term client relationships," said Grisdale, who now operates a business greeting card service focused on helping professionals maintain personal relationships across their entire client base.
His greeting card service, LongTermClients.com, was created to fulfill two practical needs: to provide an effective way for business people to maintain client relationships at the often ignored personal level and also to ensure a reliable client greeting card process. Successful businesses have processes in place for almost everything except the greeting card -- at least that was the case until now.
LongTermClients.com employs "Personal Note Coaches" to work with their customers over the years and help to make the business greeting card an easy, reliable process, one that will transform the greeting card into a client retention tool by properly using the personal note with every single client, not just the top 10%.
The service is a welcome relief from the usual routine associated with company Christmas cards that are often bought at the dollar store and scrawled with signatures. Businesses have long known that the 'signature-only' cards were a waste of money and were likely to be seen as an insult to the customer on the receiving end.
The Personal Note Coaches help business customers craft a truly personal message, a professional wordsmithing service previously unavailable in the world of corporate greeting cards.
After composing the note with the help of their Note Coach, users then provide their client mailing list and the notes are merged with the list to produce personalized client notes.
Grisdale believes that with LongTermClients.com, his goal of helping businesses "keep in touch and fostering important personal relationships" has never been so easy. "I wish it had been around when I was in the financial services business!"