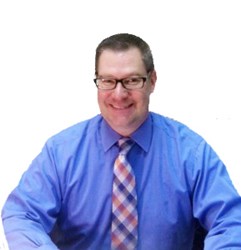 Throughout the entire process Todd felt more like a friend than a lawyer
Scranton, PA (PRWEB) September 09, 2013
The Law Offices of Todd A. Johns, ESQ has launched a new website that emphasizes the firm's commitment to deliver personalized services to clients by an actual attorney.
"I will be personally handling your case - not an associate attorney," says Atty. Todd A. Johns, a personal injury lawyer and founder of the firm. "No one will work harder or more diligently on your behalf than me and my staff."
Personal attention and care is one of the firm's distinguishing factors from other law offices that often handle their clients in rigid technical terms. Johns' firm believes that a highly technical approach is not in the best interest of clients, because personal injury victims need as much special help as they can get.
The website expresses this empathy. "Dealing with the aftermath of a personal injury accident can be extremely difficult, especially if all you want is to focus on your recovery and getting your life back in order," it says on its home page.
In addition, the website urges those injured in accidents not to rely completely on insurance companies to take care of them. Instead, it recommends that they employ the experience, skills, and commitment of a good personal injury lawyer to help ensure maximum compensation and care. Clients with limited insurance will especially want to contact an experienced attorney to thoroughly evaluate their claim and potentially find exceptions to limited policies.
Clients have provided their testimonials and five-star reviews on the website, supporting the firm's emphasis on genial and individualized approach.
"Throughout the entire process Todd felt more like a friend than a lawyer," says Melissa B., whose fire case was one that only Mr. Johns firm would take.
Another client, Holly M., adds, "Todd's concern and even his sense of humor at a difficult time made the experience much more bearable."
Johns explains the principle behind these pleasant client experiences. "The advantage of working with us is really that we don't treat you like you're just another number on a file," he stresses. "We treat every one of our clients as someone we personally know and care for."
The Law Offices of Todd A. Johns, ESQ has more than 14 years of successful experience in personal injury cases. The firm has offices is Scranton and Wilkes-Barre, but serves clients throughout Northeastern Pennsylvania. To learn more visit their website at http://www.toddjohnslawoffice.com or call them at (570) 876-6903 (Scranton) or (570) 823-0101 (Wilkes-Barre) for a free consultation.