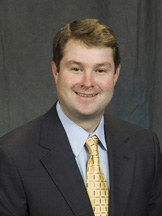 This is really a significant ruling in Georgia for future cases.
Athens GA (PRWEB) October 07, 2011
On October 5, 2011, Personal injury attorney, Matthew Cook, and his legal team won a ruling on Court of Appeals of Georgia No. No. A11A1487 against various contractors involved in a deadly airport construction truck accident in 2007. In ESTATE OF MACK PITTS v. CITY OF ATLANTA, the court ruled that the companies will have to pay the victim's family $5.47 million in compensation.
Unless there are further appeals, this verdict could have lasting effects in the state. "This is really a significant ruling in Georgia for future cases," attorney Matthew Cook said.
"It means that those who undertake to require subcontractors to carry a certain amount of insurance for the benefit of third parties, must be sure they fulfill those contract obligations, or else pay for the failure to do so."
According to the case, Mack Pitts was killed on June 14, 2007, while working on a construction project at the Atlanta Hartsfield-Jackson International Airport, when a vehicle driven by an employee of A & G Trucking, Inc. struck him. In 2009, the Pitts family obtained a wrongful death judgement against A & G Trucking for $5.47 million, which exceeded the limits of the company's liability insurance coverage by $4.47 million. Mack Pitts' four young children only would have received $1 million in compensation.
The Estate pressed on with actions against the City of Atlanta and various construction companies associated with the construction project. According to the case, the assertion by Cook was that all of these defendants breached a contractual duty to require that A & G Trucking carry a minimum of $10 million in automobile liability insurance to work on the project that led to Mr. Pitts death in this truck accident. Attorney, north of Athens, GA, Cook and team argued that Mack Pitts was an intended beneficiary of the contract provision requiring all subcontractors to carry the $10 million in coverage. The trial court disagreed, but the Court of Appeals agreed.
The result of this ruling is that the verdict should be paid by the defendants.
For more information or if you or your loved one has been in a car or truck accident, attorneys, Athens, GA, at McDonald Cody & Cook LLC Attorneys at Law can help. We offer free case consultations. Please call at (706) 778-7178 or visit at 383 441 Business Hwy, Cornelia, GA 30531-2186, mcdonaldcodycook.com.
About McDonald Cody & Cook LLC:
Personal injury attorney, Athens, GA, Doug McDonald, Sr. established his personal injury practice in 1982, and has grown the practice to four attorneys. The practice is just north of Athens and Atlanta and handle cases all over Georgia and the southeast, including Tennessee, Alabama, Florida, North Carolina, and South Carolina.
The practice has a consistent track record of success for their clients. Members of the firm, Doug McDonald, Gerald Cody, Matt Cook and Gus McDonald, have had over 300 jury trials and have collected more than $75 million for clients in just the last 6 years, with more than 3 multimillion recoveries just this year. Please find out more at mcdonaldcodycook.com.
###