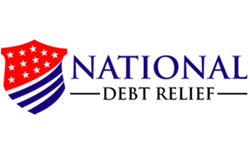 consumers nowadays are more conscious about their finances especially after the Great Recession
Dallas, TX (PRWEB) September 30, 2014
National Debt Relief explains in a recent article published September 25, 2014 how important it is to teach personal finance to children. The article titled "Personal Finance For Kids: Inspire Your Child To Value Money" shows ways on how to teach and inspire children to be more financially conscious and responsible.
The article starts off by explaining how consumers nowadays are more conscious about their finances especially after the Great Recession. On top of that, consumers are seeing the value of having their children exposed in early financial lessons. This is something that they can carry with them as they grow up and hopefully lead them away from financial problems.
Teaching the children about personal finance does not always have to be about letting them do hard labor at an early age just to understand the value of money. Though it is it is never too early for a child to start learning about financial matters, the method by which parents impart these money lessons should be appropriate to their age.
The article highlighted one extraordinary family that are earning a lot from making and sharing online videos which stars children. As their Youtube channel is earning millions, the parents are making sure that the funds are going straight to the children's future needs. They are saving and investing the money so the children can have a better future.
One of the things that the article points out is that teaching children about personal finance is not always about saving. Though it is a great start, the process would always need a correlation between earning, saving and spending. These three things are crucial in letting children understand the value of money.
If they just keep on saving and spending that money, they could relate it to how hard they had to save. But if the children had an idea how money is earned, they could see the relationship and the need to save. It can also ripple out to being more cautious in spending the money because they understand how money is earned.
To read the rest of the article, click on this link: http://www.nationaldebtrelief.com/personal-finance-for-kids-inspire-your-child-to-value-money/