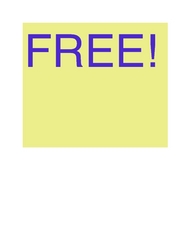 Though many schools have deadlines that begin in October and November, we want to give undergraduate and graduate applicants the boost they'll need coming out of their relaxing summer
Los Angeles, CA (Vocus) August 13, 2009
From now until August 31, 2009, admissions consultants at PennandPaper.com will be giving out tips for better admissions essays, answering questions about where students should apply, and offering pep talks to college and graduate school applicants who have become their Facebook fans. The best part? All of this premium help is free.
Typically, admissions counseling with one of Penn & Paper's Ivy League admissions counselors can cost hundreds of dollars, depending on the applicant's needs. But, with this latest offer, free requests for admissions essay advice will be granted on a first come, first serve basis until the end of the month.
"Though many schools have deadlines that begin in October and November, we want to give undergraduate and graduate applicants the boost they'll need coming out of their relaxing summer," the company said. "This free offer will gear them up for the admissions essay challenges ahead."
Interested applicants can call the company at (888) 653-0222, and redeem the free admissions advice offer, if they are Facebook fans. (They can become fans by visiting Facebook.com/CollegeAdmission). When fans call, they'll be scheduled to speak one-on-one with a top-notch admissions counselor or application essay editor.
About Penn & Paper
Penn & Paper (PennandPaper.com) is an admissions essay editing service that provides individualized counseling to applicants of all levels. Penn & Paper has helped several applicants seeking admission into competitive academic programs. The company's admissions consulting services strengthen an applicant's chances of getting admitted to college, business school, graduate school, law school, medical school and various fellowships/scholarships. For more information, please visit the company website at http://www.pennandpaper.com , or call (888) 653-0222.
###