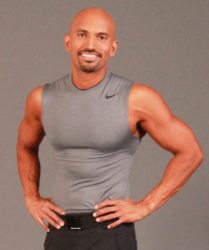 If not now...then when?
Portland, OR (PRWEB) April 30, 2012
When it comes to running races or exercising in the intense heat, Portland personal trainer and fitness expert Kisar Dhillon has lived and exercised in those conditions, and knows what tips really matter the most when temperatures start to escalate. Here are the 5 Tips that can really make or break a great fitness day in the sun.
Proper Clothing Tip: Always wear light colored clothing in the heat and make sure it is breathable so the body can cool through perspiration and the outside air.
Fluid Intake Tip: Always listen to the body when it comes to drinking water or electrolyte drinks. When the initial feeling of being thirsty arises, then drink. A rule of thumb is to intake fluids every 15 to 20 minutes during the activity; especially in hot conditions (may be required every 10 to 12 minutes).
Snacks & Food Tip: During hot temperatures it is always wise to not only have carbohydrates on hand when doing the activity for longer than hour, but to have salty foods to replenish important electrolytes, like sodium. This can be through eating pretzels, chips, salt packets and even some energy bars.
Pre Exercise Urine Color Tip: Before going off to the running or sporting event that is going to be in the heat, a person's urine color should be clear to a light yellow. If for any reason the color is a darker yellow or a brownish color, then fluid intake needs to be increased until the proper color is achieved. Starting out well-hydrated is always the best thing to do.
Practice in the Heat Tip: If the sporting event happens to be during a time in Portland, Oregon where the temperatures are above average, then practicing on other days where the conditions are similar is the smart thing to do. If a person practices in similar conditions, then they will be able to better prepare for the race or event in the near future without bonking, cramping or suffering from a heat illness. Working with a personal trainer in Portland can help when doing this practice training.
There are a lot of individuals who will just go out on a run here in Portland, Oregon without taking the proper consideration about hydration, temperature, humidity and even altitude levels. Even though this is a very fit city, simple mishaps like not having enough fluids or wearing the wrong clothing can create heat related illnesses that can lead to death in some situations. When people fail to prepare they are creating circumstances that can be avoided and with these easy fitness tips, Portland fitness activities can still be enjoyed.