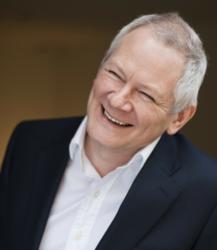 An intensive, life-changing workshop, suitable for anyone who wants to make substantial positive change in their career, business or in any other aspect of their life
(PRWEB UK) 2 August 2012
Brand expert and self-help advice author Simon Middleton is to present a unique one-day open personal branding workshop in London on October 6th 2012 based on his personal branding book 'Brand New You'.
Simon Middleton describes the event as: "an intensive, life-changing workshop, suitable for anyone who wants to make substantial positive change in their career, business or in any other aspect of their life."
The event, based on Middleton's book 'Brand New You' (published by HayHouse in May this year) is aimed for anyone looking for a career change or a promotion, trying to win their first job, or facing redundancy or early retirement.
The author says: "The course is also highly suitable for people who wish to start a business or feel the need for a more positive and successful approach to work, or even relationships."
In the intensive and content-rich one-day workshop, Simon Middleton will show delegates strategies well known to the world's most successful brands and show how to apply these strategies to the individual delegate's own life.
Middleton added: "This is not a workshop about asking the universe or about dressing for success but rather a workshop about understanding that we can all take control of our individual 'brand' and build a powerful personal narrative which can change our life for the better."
Packed with content, highly interactive and demanding of all your energy, brainpower and imagination, participants at this one day event will learn:

Why commercial brands never suffer from self-doubt
Why personal brand narrative is so powerful – and how to create it
Why establishing a small, distinctive, authentic and compelling set of 'meanings' can change everything
How to build a life strategy based on real strengths and passions
All participants at the Brand New You workshop will receive a complimentary signed copy of 'Brand New You' and Middleton's 2010 book 'Build A Brand In 30 Days'.
The Brand New You one day workshop will be held in Wallacespace Covent Garden, an inspiring and exciting venue in an iconic central-London (WC2) location, chosen to maximise the effectiveness of the day.
The ticket to the Brand New You worksop includes healthy foods throughout the day, including: an 8.30am breakfast to kickstart the day; a tasty, delicious and nutritious lunch, prepared on site, with plenty of choice, including vegetarian and gluten free options; day-long refreshments.
Writers, entrepreneurs, business leaders and others have praised Simon Middleton's approach and workshops.
Bev James, The Millionaires' Mentor and author of Do It! Or Ditch It, said: "Simon is a genuine expert in personal branding and his ideas have the potential to change your life".
Linda Ingleson, Customer Service Transformation Specialist said: "Simon is the inspiration behind my success. His skill and humour make changing your life a real joy."
Nigel Cushion, Chairman, NelsonSpirit, said: "Leaders transform others by first transforming themselves. No-one brings this concept alive as well as Simon."
Full details of the Brand New You workshop can be found at http://brandnewyouworkshop.eventbrite.co.uk/
Further Information:
Simon Middleton is one of the UK's leading experts on brands and branding and a highly-experienced personal reinventor. His consultancy firm has advised organisations and individuals all over the world and Simon has appeared on BBC Newsnight, BBC Breakfast, Bloomberg TV, Sky and CNN to discuss brand stories.
He is also the author of popular business books 'Build a Brand in 30 Days' and 'What You Need to Know About Marketing', and he is a retail entrepreneur and founder of market leading folk instrument retailer Banjos Direct.
Note to editors: Simon is available for interview and expert comment and Brand New You is available for extract.
For further information please contact Simon Middleton on 01603 305800 or email simon(at)simonmiddleton(dot)com
Website: http://www.simonmiddleton.com