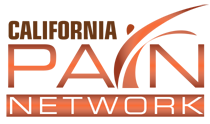 OC Pain accepts personal injury liens for care, with success rates exceeding 90% at helping patients avoid surgery and achieve relief!
Orange County, California (PRWEB) September 03, 2014
The top Orange County pain management clinic, OC Pain, is now accepting personal injury liens for all treatments. The pain management doctors in Orange County offer both medical and interventional treatments with impressive success rates. Call (714) 261-9131 for more information and scheduling.
After an auto accident, it is crucial to obtain pain treatments as soon as possible. The reason is that acute pain may easily turn into chronic pain if not treated early.
Neck pain is very common after accidents, often from whiplash. Back pain may often result, along with tendon and ligament injuries. There are over 25 treatment options available at OC Pain. This may include muscle relaxers, short term opiates, NSAIDS or topical creams.
For interventional treatments, this may include trigger point injections, facet blocks, or epidural injections. In addition, occipital blocks for headaches are offered.
Several times, the pain management doctors at OC Pain have received the Patient's Choice Award for their expertise and compassionate care.The success rate is well over 90% for auto accident victims, allowing patients to get back to work, play with their kids and avoid surgery.
For more information and scheduling with personal injury doctors Orange County trusts, call (714) 261-9131.