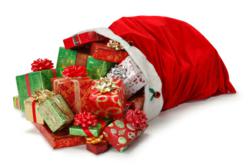 Jupiter, FL (PRWEB) December 19, 2012
Christmas is one week away and the holidays are being celebrated by children all across the United States. DialMyCalls looks to spread their own holiday cheer by partnering with none other than Santa Claus himself. In an effort to put a smile on the faces of tens of thousands of children, the voice broadcasting company is sending out free Santa calls this December.
What started as an event for the local Jupiter, Florida community has quickly turned into a fun loving gift from DialMyCalls and Santa Claus to kids that call America home. The second annual Santa calling event started earlier this year and has proven to be a much bigger success than in 2011 – the goal is to send as many children a personalized call from Santa Claus as humanly possible.
"Our second annual event offering free Santa calls to kids living in the United States is off to a great start" says owner David Batchelor. "Last year we sent out over 30,000 personalized greetings from Santa Claus and we are on track to break that record this year."
Christmas day 2012 will be here in one week which means time is running out to send kids a joyous and cheer-filled greeting from good ole' Saint Nick. DialMyCalls invites everyone to partake in their holiday event by sending out free Santa calls today.
About DialMyCalls
DialMyCalls.com continues to be one of the leaders in the voice broadcasting industry with their extremely efficient and easy-to-use mass notification system. The company has steadily continued to grow since its inception in 2006. Offering free calls from Santa Claus is one way that they hope to give back, both on a local level as well as nationally – who would not want to spread joy to thousands of kids if they had the chance to?
For more information, please visit http://www.dialmycalls.com or call (800) 928-2086. You can also email tsmith(at)ontimetelecom(dot)com for additional information.
###