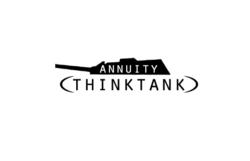 brand new video about personal pension plans
(PRWEB) January 26, 2012
Annuity Think Tank, the #1 site for everything about annuities, just released a brand new video about personal pension plans this week. Joe Simonds, a member of the Annuity Think Tank claims, "Personal Pensions have been an trending topic that we continue to get questions regarding. It only made sense to put it in a video format and publish on our Annuity TV site for all of our loyal followers to view.
The common definition of the word pension is to describe the actual payments a person receives upon their retirement. Furthermore, the common pension, known as a defined benefit retirement plan, has slowly become obsolete to be replaced by the modern defined contribution plan or 401k. Today we are beginning to hear the phrase Personal Pension Plan used in conjunction with retirement income planning. And many consumers and advisors have been asking exactly what is a Personal Pension Plan?
Well, today's personal pension usually comes in the form of an annuity. A contract between a consumer and an insurance company where the consumer gives them a certain amount of premium up front, and in return they give the consumer a certain contractually guaranteed lifetime income stream at some point in the future. These income annuities are called personal pension plans due to the pension-like lifetime income they produce when the annuity owner needs retirement income. Some of the advantages of a personal pension annuity include more flexibility with income options, death benefits, nursing home benefits, and the ability to lump sum your remaining accumulation value. The negative is that there isn't an actual company or government entity proving the money.
About Annuity Think Tank
Annuity Think Tank's vision is to be the first place advisors and consumers come to for innovative annuity solutions, unbiased annuity education, annuity research, and the most comprehensive annuity information on the web. Consumers, if you are interested in learning more about your current annuity, a new annuity, or basic to advanced annuity concepts, please visit the consumer site, Theannuitythinktank.com, for more information. Advisors and financial professionals, please visit our site designed for you at Annuitythinktank.com. For further questions contact us toll free at (855)888-6494 or email us at info(at)annuitythinktank.com. We appreciate any and all feedback including new video ideas, blogs, and annuity concepts.
###