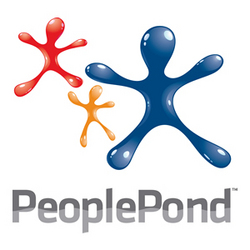 We are so happy to have been recognized by the marketplace and by Sun as the best startup
Ferndale, Wash., (PRWEB) April 18, 2009
PeoplePond, a unique Internet service providing search engine optimized (SEO) profiles and online identity verification services for individuals, has been recognize by Sun Microsystems, Inc. (NASDAQ: JAVA) as receiving the most votes in the Spotlight Your Startup contest.
Several entrees were selected from companies exhibiting at the 2009 SXSW Interactive Trade Show in Austin, Texas. Recorded interviews with each entry were produced and published on Sun's Web site for people to view. People then voted via text-messages for their favorite startup. When voting concluded, it was PeoplePond with the most votes.
"We are so happy to have been recognized by the marketplace and by Sun as the best startup," said PeoplePond president, Theron McCollough. "I continue to be amazed at how favorably the marketplace is responding to our new service."
PeoplePond enables individuals to publish personal profiles to create personal SEO that will train the search engines to help pull their online content up in search rankings. PeoplePond also provides the ADAM API, WordPress plugin and Drupal module to make it easy for users and others to easily republish the profile across the Internet, each time increasing the audience it can reach.
About PeoplePond
PeoplePond is part of the Cranberry network of Web sites developed by Cranberry, LLC. Cranberry is home to an unmatched team of innovative developers led by Internet visionary David McInnis. McInnis is best known for founding the first direct-to-consumer news service, PRWeb, which changed the way the world uses press releases. WeaveMet is part of the Cranberry network of Web sites. For more information about Cranberry Network, LLC and the Cranberry network of products and services visit http://www.cranberry.com.
PRWeb is a registered trademark of Vocus.
About Sun Microsystems, Inc.
Sun Microsystems develops the technologies that power the global marketplace. Guided by a singular vision --''The Network is the Compute'' -- Sun drives network participation through shared innovation, community development and open source leadership. Sun can be found in more than 100 countries and on the Web at http://sun.com.
Sun, Sun Microsystems, and Java are trademarks or registered trademarks of Sun Microsystems, Inc. or its subsidiaries in the United States and other countries.
###