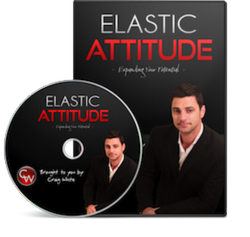 Our most valuable possession is the one that possesses us to share
(PRWEB UK) 10 November 2011
It is said, "If you want to have more – you must become more" - this is exactly what Craig White has done. Studying and developing his mind, his philosophies, skills, enthusiasm and belief in himself, he now coaches and guides others to follow and indeed achieve the same result and lifestyle as himself. His much awaited Elastic Attitude audio programme is made up of 5 MP3's totaling over 75 minutes of exciting, powerful information to inspire those who want to succeed to "Live the Dream."
One of Craig's goals has always been to produce an audio program which he could sell to raise £20,000 for Charity. As a father of 2 young daughters, the happiness of children, and children in need around the world is close to his heart. He knows there are many children this year who will be celebrating Christmas without a family or living in deprivation, even right here in the U.K. He believes that it is every child's right to have a present to open on Christmas Day and is excited to be able to contribute to Barnardo's this Christmas and make that happen.
All proceeds from his life changing Audio Programme will be turned into Christmas Gifts and presented to Barnardo's before Christmas. This your opportunity to benefit from Craig's knowledge and passion for growth whilst at the same time changing the lives of children up and down the UK.
"Fill your heart with love for little children and you will never grow old" - Dr. Tomas Barnardo
The success of Craig White's business today is due to the leadership, inspiration, personal coaching, belief and empowerment he has shown to his people, to enable them to follow their dreams. "His greatest accolade is his ability to inspire others to achieve what some would deem impossible"
"'Craig White is a next generation leader who uses the wisdom of the past to empower the people of the future. He is a man who leads from the front and walks his talk. Listen to him'." - Ed Ludbrook Million selling author & Network Leadership Expert
Craig came back to the UK from travelling, was often described as a beach bum, yet has become what he is today through these philosophies - he firmly believes anyone can do the same.
Be inspired and motivated to make that change to personally grow and attract what you are looking for in life.
Craig believes anyone can achieve success to whatever level they want if they have that desire his Elastic Attitude programme spells out the qualities we need to acquire, for our individual personal development and belief in ourselves.
"If you do the same old things every day you will get the same old results." If that is not enough for you then Elastic Attitude program will empower you into taking action – to make those small decisions and improvements that will compound into greater results and a more rewarding lifestyle.
It's about how you can certainly change your lifestyle for the better, setting your own goals in life and having the stickability to see them through.
The 5 tracks are entitled:-
Be Elastic
Create your own Destiny
Time Balance
Become Attractive
Build your Belief
Head over to the website now http://www.elasticattitude.com to make your Barnado's donation, then simply download and enjoy!
Join Craig in making a contribution to the Barnardo's children this Christmas.
# # #