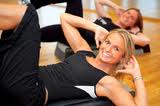 We are continually faced by great opportunities brilliantly disguised as insoluble problems. ~ Anonymous
Chino Hills, CA (PRWEB) February 09, 2012
Sam Bakhtiar is sick of seeing so many personal trainers taken in by hokey "feel good" personal trainer marketing advice. It's everywhere these days! But is it really helping anyone achieve success? Cut through the bull and get real solutions to your marketing quandaries at http://www.super-trainer.com. For a limited time, you can download a FREE copy of "Six Figures In 67 Days."
If you haven't heard, "The Secret" is a book and film promoted by everyone from Jack Cantor (author of "Chicken Soup For The Soul") to Oprah Winfrey. Over the past five years, this franchise has exploded into a cash cow for many "gurus," "self-help experts," "business mentors" and "life coaches." Their answer to personal trainer marketing is to just think positive and dream big – and "the universe will conspire to make it happen." We are supposed to believe that this ancient "secret" has been guarded by gatekeepers for centuries and that it has been the principle behind the success of the world's greatest thinkers. What it all boils down to is the power of positive thinking – and surely, that is nothing more than common sense.
Rather than get trapped into a feel-good program that offers little substance, trainers can get on the fast track to a six-figure income by learning from the master of personal trainer marketing: Sam Bakhtiar. Over the past two decades, Sam has built successful training studios from the ground up from New York to California. He introduces trainers to his basic concepts in his blog posts at http://www.Super-Trainer.com and in his more in-depth blueprint "Six Figures In 67 Days" – which is available as a FREE download for a limited time only.
Trainers may then opt to gain more insight from Sam by signing up for one-on-one business coaching by phone or by attending one of Sam's dynamic weekend workshops, which serve as meeting grounds for masterminds in the personal trainer marketing field. "If you want to be a millionaire, it's not so hard," Sam explains. "You've got to get the ball rolling by hanging out with other millionaires and picking their brains. You'll find that there are surprising common threads behind every successful business model and that their practices can very easily become your practices."
Sam's personal trainer marketing is about as personal as it gets. He doesn't just give people a manual and send them on their merry way. He holds people accountable and follows up with each and every individual to make sure they are successful in implementing what he teaches. "Your success is my success, so I'm going to hold you accountable every step of the way. I want to build you up and have you join my network of millionaires. I want the entire industry to be taken up a notch because we are sharing the best practices that work and holding ourselves to higher standards of training."
"The biggest earners in this industry are the ambassadors of high-quality training, not those who advocate the use of scumbag marketing tactics," Sam explains. He adds that what is significant in his personal training marketing program (versus others) is that he is also right there in the trenches training clients each and every day. "Everyone has to start with training so they know what they're talking about and how to sell. Yet, there is a difference between training just to put food on the table and having the luxury to train because you thrive off it. You can be a much better trainer and make more money once you learn my systems, outsource and automate aspects of your business, and start working for yourself."
About Sam Bakhtiar
Sam Bakhtiar is a Persian-born American with over twenty years of experience in fitness training and body building. After completing B.S in Premed and Nutrition, Sam also received a degree of doctorate of Chiropractics. Along with being one of the best fitness trainers, Sam is also a business and marketing expert. After establishing a successful fitness training business with substantial income, Sam is helping other professionals in the industry to achieve their business goals. For more information, please contact using the following information.
Contact Information:
Sam Bakhtiar
Fitness Concepts
909-393-9075
http://www.super-trainer.com