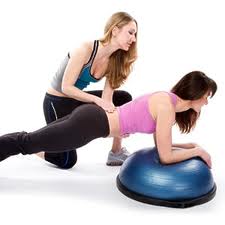 The man who can drive himself further once the effort gets painful is the man who will win. ~ Roger Bannister
Chino Hills, CA (PRWEB) February 14, 2012
February is still a busy month for personal trainers and boot camp operators; yet, they can't maximize their time and income if they don't have the proper marketing systems and business practices put in place. Unfortunately, this is an underserved area of education for fitness business professionals who are taught more about nutrition, anatomy and physiology than about personal trainer marketing.
This month, "Seven Figure" Sam Bakhtiar is offering professionals a free download of his "Six Figures in 67 Days" e-manual and training program. This used to be the premier offering on his personal trainer marketing website, sold for $97, but he wants to lend a helping hand to all the trainers who are working hard every day without seeing the fruits of their labor.
"At one time, I was working my tail off as a personal trainer and business owner," Sam Bakhtiar explains. "You just can't work 60 or more hours a week and expect to enjoy your family or quality of life. Six Figures In 67 Days shows fitness pros how to automate more of their business, pull in multiple income streams, and focus their efforts on personal trainer marketing methods that actually work."
Kaiser Serajuddin is one of Sam's personal trainer marketing protégés who has transformed his business into a six-figure salary… in just SIX WEEKS! "Sam's got some real world fitness industry heavy hitters on his blog," Kaiser says. "He's giving away truly priceless content, and he shares his style, flair, and attitude in the process. This has always been one of the more popular sites in the business, if not the biggest for sure."
The Six Figures In 67 Days step-by-step manual for personal trainers has been recently revamped to add more research and updated marketing methods. In addition to this free offering, Sam also offers a free blog written by many of the people he's coached into making six and seven-figure salaries. Trainers who are looking for a more one-on-one mentoring experience can receive more specific advice pertaining to their businesses by opting for Sam's business coaching call program or by attending one of his dynamic personal trainer marketing workshops.
It is very possible to start off as a $20,000-a-year trainer and maneuver into a millionaire lifestyle, as Sam has proven. He came to America from Persia to pursue higher education and moved from studio to studio in the hectic New York City market, looking for a sweet spot. It took many failures over the years, but now he's developed a system that has not only worked for him, but also works for many others. Sam Bakhtiar's more than 20 years of industry experience culminates in a tested, tried and true fitness marketing program that can be accessed at http://www.super-trainer.com – FREE for a limited time only.
About Sam Bakhtiar
Sam Bakhtiar is a Persian-born American with over twenty years of experience in fitness training and body building. After completing B.S in Premed and Nutrition, Sam also received a degree of doctorate of Chiropractics. Along with being one of the best fitness trainers, Sam is also a business and marketing expert. After establishing a successful fitness training business with substantial income, Sam is helping other professionals in the industry to achieve their business goals. For more information, please contact using the following information.
Contact Information:
Sam Bakhtiar
Fitness Concepts
909-393-9075
http://www.super-trainer.com
###