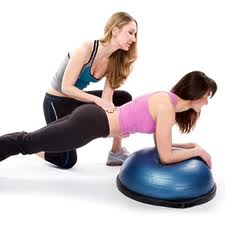 Never mistake activity for achievement. ~ John Wooden
Chino Hills, CA (PRWEB) March 02, 2012
It is the dream of many personal trainers to start their own studio, be their own bosses and work for themselves one day. Most fitness instructors and trainers have done the math to see how much money they're making for their bosses. However, the transition isn't always so easy. Soon new business owners find they are overworked and not making as much money as they should. It is important that new entrepreneurs realize they must be personal training marketing professionals, first and foremost, and trainers second.
Saman Bakhtiar – better known as "7Figure Sam" for his multi-million-dollar income – has been bodybuilding, training, marketing, and running studios for the past 20 years. In addition to the training manuals he's published, the workshops he runs, and the business coaching calls he makes, he is also offering a special personal training marketing mastermind to help those who have an amazing business but lack the marketing knowledge to take their incomes to the next level.
"Maybe you're just dreaming of going out on your own… maybe you're already there… regardless, I want to help you get out of the rat race and achieve the freedom over your schedule you've always wanted," Sam says. "I will show you how automating and delegating can free up time so you can focus on the aspects of the business you truly enjoy and focus your efforts on the methods that will generate the highest returns."
So far, Sam's personal training marketing mastermind has cultivated more than 100 millionaires who took a chance and invested in their education. As Kaiser Serajuddin explains, "You can spend all day talking to someone at your own level, or some mediocre person, and not learn a damn thing; but just a chance encounter or a few words shared with someone that really is living and breathing what you want can completely change your life."
Craig Kastning is the most recent millionaire to graduate from Sam's personal trainer marketing mastermind. "I have been in the business for 13 years, but it wasn't until a few years ago that I began mentoring Sam and implementing some of the things he taught me. Look at me now – set to hit that first million over the next few months! Best of all, it doesn't even feel like I'm working a 'job' anymore because I spend my time doing what I truly love to do!"
Sam's educational mastermind personal trainer marketing course is available for $10,000 – either as a full payment or on a 10-month installment plan. To learn more about this once-in-a-lifetime mentorship opportunity, visit http://www.super-trainer.com. Even trainers who do not have the money to invest in themselves yet can benefit from the free expert advice on Sam's personal trainer marketing blog.
About Sam Bakhtiar
Sam Bakhtiar is a Persian-born American with over twenty years of experience in fitness training and body building. After completing B.S in Premed and Nutrition, Sam also received a degree of doctorate of Chiropractics. Along with being one of the best fitness trainers, Sam is also a business and marketing expert. After establishing a successful fitness training business with substantial income, Sam is helping other professionals in the industry to achieve their business goals. For more information, please contact using the following information.
Contact Information:
Sam Bakhtiar
Fitness Concepts
909-393-9075
http://www.super-trainer.com
###