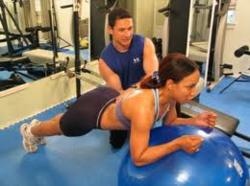 "Vision without action is daydream. Action without vision is nightmare." - Japanese Proverb
Chino Hills, CA (PRWEB) March 30, 2012
Several years ago, Personal Trainer Marketing Expert Sam Bakhtiar realized something terrible was happening to his beloved industry. Newspapers like the New York Post were running stories claiming that people were getting injured by unqualified personal trainers, which essentially read like ads for high-end training studios in lower Manhattan. This led many trainers to run out and get costly certifications that made them no better prepared to function in the real world.
"You have to be cautious about some of these personal trainer instruction courses because the people in charge are nothing more than public relations masters," Sam warns. "I always tell trainers getting started out to look at what their mentors or instructors are doing with their time. Are they appearing on television, hustling Visalus shakes, giving public speaking talks 5 days a week, and sitting back on their haunches while a team of trainers do all the work? Or are they out there in the trenches, training clients and competing in events because that's what they love?"
To be successful, trainers need to understand their craft by pursuing a basic athletic science degree and certification course. However, they also need to learn all the best personal trainer marketing systems, techniques and practices that will get their names out there and grow their businesses. "Don't get tricked into thinking you need an Ivy League education to be successful," Sam cautions. "But do invest in the right type of education and acquire new skills that will enable you to be successful."
Sam Bakhtiar still trains clients every day to share his passion for helping others. "I've had the same clients for years and they really rely on me to maintain their fitness levels," Sam explains. "It's a very humbling experience when you can truly motivate and help someone like that. I'm very grateful for the great roster of people I have and they are always teaching me new things."
Despite his busy schedule, Sam has time to share his personal trainer marketing expertise with a handful of top-tier personal trainers each year. He has developed marketing manuals, a one-on-one business coaching by phone program, dynamic weekend workshops and a fully automated marketing system plan. All of these products can be found on his website, http://www.super-trainer.com. For the month of March, he is offering a free download of "Six-Figures In 67 Days," which shares ground-breaking step-by-step strategies for cutting expenses and growing one's personal training income dramatically within just two months.
About Sam Bakhtiar
Sam Bakhtiar is a Persian-born American with over twenty years of experience in fitness training and body building. After completing B.S in Premed and Nutrition, Sam also received a degree of doctorate of Chiropractics. Along with being one of the best fitness trainers, Sam is also a business and marketing expert. After establishing a successful fitness training business with substantial income, Sam is helping other professionals in the industry to achieve their business goals. For more information, please contact using the following information.
Contact Information:
Sam Bakhtiar
Fitness Concepts
909-393-9075
http://www.super-trainer.com