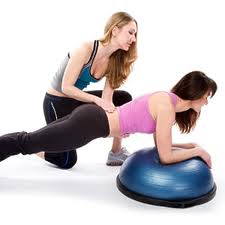 If opportunity doesn't knock, build a door. ~ Milton Berle
Chino Hills, CA (PRWEB) April 05, 2012
Part of being a successful business person in any field is forming partnerships with other successful entrepreneurs. Personal trainers can learn a lot about personal trainer marketing and securing more clients in 2012 by interacting with other industry leaders at masterminds, seminars and weekend workshops. Sam Bakhtiar is a self-made millionaire personal trainer and entrepreneur who sets up such meetings-of-the-minds to bring together industry powerhouses and share "best practices."
Experienced trainers and fitness business moguls who are interested in learning time-saving strategies, cost-cutting measures and revenue-increasing models can get started by texting "7FIGURES" to 77453 to receive a free 15-minute business coaching call with Sam Bakhtiar to get a taste of his brand of personal trainer marketing. From there, industry professionals may then choose to attend a weekend mastermind workshop or continue business coaching by phone, if they desire.
"One of the things you'll learn at my personal trainer marketing workshop is that there are many paths to prosperity in this industry," Sam explains. One strategy to secure more clients and earn greater returns is to focus on the luxury condo market, he says. "Here is a targeted group of wealthy clients who are hungry for this convenient, on-site service, with no one there to fill the need!"
Referral personal trainer marketing is another path to fitness business prosperity, according to Sam Bakhtiar. "Many a millionaire is made simply by understanding how to get your clients to do the vast majority of the marketing for you. This system is very low-cost to operate, even when you consider giving $200 kick-backs for every referral."
Some personal trainer marketing millionaires broke into six and seven-figure income by partnering with healthcare professionals and getting referrals that way. "This niche is not very well exploited across the country, but I expect it will grow considerably as the national healthcare focus shifts to preventative medicine." He adds that it's important to give healthcare professionals cash incentives for their referrals too.
Lastly, there are personal trainers who team up with private gyms like Gold's, Powerhouse and Dolphin Fitness Clubs to have exclusive training rights there. Sam says, "Short of owning your own studio, this is the best option because you can have freedom, a captive audience of prospects, and you can flex your sales chops at a solid home-base."
Ultimately, the most successful trainers are the ones who have integrity and treat people well straight out of the package, but who also refine their processes and systems over time. Networking with important, powerful and successful trainers is the best education one can invest in. For more personal trainer marketing advice, visit http://www.super-trainer.com.
About Sam Bakhtiar
Sam Bakhtiar is a Persian-born American with over twenty years of experience in fitness training and body building. After completing B.S in Premed and Nutrition, Sam also received a degree of doctorate of Chiropractics. Along with being one of the best fitness trainers, Sam is also a business and marketing expert. After establishing a successful fitness training business with substantial income, Sam is helping other professionals in the industry to achieve their business goals. For more information, please contact using the following information.
Contact Information:
Sam Bakhtiar
Fitness Concepts
909-393-9075
http://www.super-trainer.com