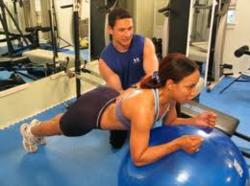 "Whether you think you can or think you can't, you're right."
- Henry Ford
Chino Hills, CA (PRWEB) May 15, 2012
Personal Trainer Marketing Expert Sam Bakhtiar, CEO of Fitness Concepts, is offering his $97 e-book "Six-Figures In 67 Days" absolutely FREE for April and May as part of a special springtime promotion. "Spring cleaning is not just for your home – it's for your mind and your business," Sam explains. "It's time to throw away all those old practices that aren't working, organize and systematize how your enterprise operates, and polish up your program so it's more presentable to your prospects."
"Six-Figures In 67 Days" is a step-by-step "how-to" guide to earning six-figures through personal training, boot camp operation and fitness business entrepreneurship. "There is no affiliate marketing or MLM recommendations here," Sam assures new prospects. "Some people may earn their riches through those channels, but I've always believed in providing the best possible personal training product and finding the personal trainer marketing tools that are the most cost-effective to build a successful business. I also believe in setting up systems and delegating tasks to free up time, so you can actually enjoy the lifestyle you've worked so hard to achieve. I've always said… If you've built this massive empire, but have no time for family and friends, then what good is it?"
The personal trainer marketing manual will tell trainers how to:

Avoid common time-killers that slow down the path to six-figures
Create a six-figure training business before the website has been designed
Network and find prospective training clients even before business cards have been printed
Manage the design of a website and get to the top of the search engines in 2 weeks or less
Get 10 new clients per week by convincing them to dump their gyms
Drive leads through the roof and get one's phone ringing off the hook
Spend money in ways that are measurable, meaningful and most effective.
"This blueprint is seriously an idiot-proof program," Sam laughs. "All you have to do is take it step-by-step and follow each tweak to your business model and you'll be well on your way to earning $100,000 or more this year." In addition to this valuable-but-free personal trainer marketing manual, Sam also offers one-on-one business coaching phone consultations and invites interested parties to attend one of his dynamic weekend masterminds, which gather the fitness multi-millionaires under one roof to inspire and transform lives.
"Spring is a time where it's 'out with the old' and 'in with the new,'" Sam says, "so if you are not 100 percent satisfied with how your business is going, then it's time for a little spring cleaning. Download this free manual and start working toward the life you've imagined for yourself." To get a FREE copy of "Six-Figures In 67 Days" for personal trainer marketing advice, visit http://www.Super-Trainer.com.
About Sam Bakhtiar
Sam Bakhtiar is a Persian-born American with over twenty years of experience in fitness training and body building. After completing B.S in Premed and Nutrition, Sam also received a degree of doctorate of Chiropractics. Along with being one of the best fitness trainers, Sam is also a business and marketing expert. After establishing a successful fitness training business with substantial income, Sam is helping other professionals in the industry to achieve their business goals. For more information, please contact using the following information.
Contact Information:
Sam Bakhtiar
Fitness Concepts
909-393-9075
http://www.super-trainer.com