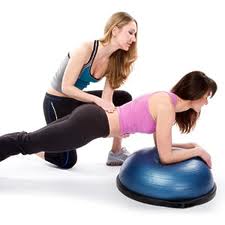 "Failure is the condiment that gives success its flavor." - Truman Capote
Chino Hills, CA (PRWEB) May 16, 2012
The secret to success in the fitness industry is this: personal trainer marketing automation. One person simply cannot do everything. There are not enough hours in the day to focus 100 percent effort on program development, training clients, overseeing other trainers, expanding the empire, and marketing. Over the years, self-made millionaire Sam Bakhtiar has learned that the key to having control over his life and time was thoughtful delegation. Now he is offering access to his team of professionals for trainers who need help with lead generation.
"Investing in yourself and your education is the best thing you can do," Sam admits, "but not everyone has the time or wherewithal to learn the ins and outs of personal trainer marketing. In fact, many trainers absolutely hate marketing and find it to be an absolute drag. You don't need to learn the nuts and bolts of the machine to understand how to flip the switch and power your business."
Sam Bakhtiar's "Local Domination Package" includes:

Keyword Analysis
Market Research
Search Engine Optimization
Social Media Marketing
Article Marketing
PPC Ads
In-Depth Personal Trainer Marketing Strategies.
Today's fitness business owner essentially has several choices with regard to personal trainer marketing. He can opt to do it himself and spend every precious moment of every day embroiled in marketing tasks, which means he must quit training clients and give up on his passions just to run in the rat race wheel. Another option is to receive one-on-one business coaching from Sam to learn all the strategies necessary to succeed, but that will cost over $6,000 and the business owner will still have to do all the legwork himself. Some people hire virtual assistants from overseas, but that costs $600-$800 a month and is conducted by people who are not marketing experts, nor fitness experts. Or the fitness trainer can hire a local online advertising company and pay $40,000 to manage his campaigns.
Hiring Sam Bakhtiar's team of personal trainer marketing specialists is the best way for the busy entrepreneur to replicate "7 Figure" Sam's $2.4-Million-A-Year success – quickly and efficiently, with the most minimal time investment. "Why bother reinventing the wheel when others already have the entire system figured out?" Sam asks. "I guarantee you will be a leader in your market in 67 days or less. I can say this with absolute certainty because I've walked a mile in your shoes already and I know how to get from making $30K a year to several million. It's not rocket science, but it does require a team of people who knows what they're doing."
For more information, visit http://www.super-trainer.com and click the "Get Clients" tab.
About Sam Bakhtiar
Sam Bakhtiar is a Persian-born American with over twenty years of experience in fitness training and body building. After completing B.S in Premed and Nutrition, Sam also received a degree of doctorate of Chiropractics. Along with being one of the best fitness trainers, Sam is also a business and marketing expert. After establishing a successful fitness training business with substantial income, Sam is helping other professionals in the industry to achieve their business goals. For more information, please contact using the following information.
Contact Information:
Sam Bakhtiar
Fitness Concepts
909-393-9075
http://www.super-trainer.com